An eye on your woodchips 24/7
Through our online platform you can monitor the real time status of your woodchip with wireless sensors anywhere, around the clock. If the temperature is not right, the Quanturi system will alert you so you can take immediate action.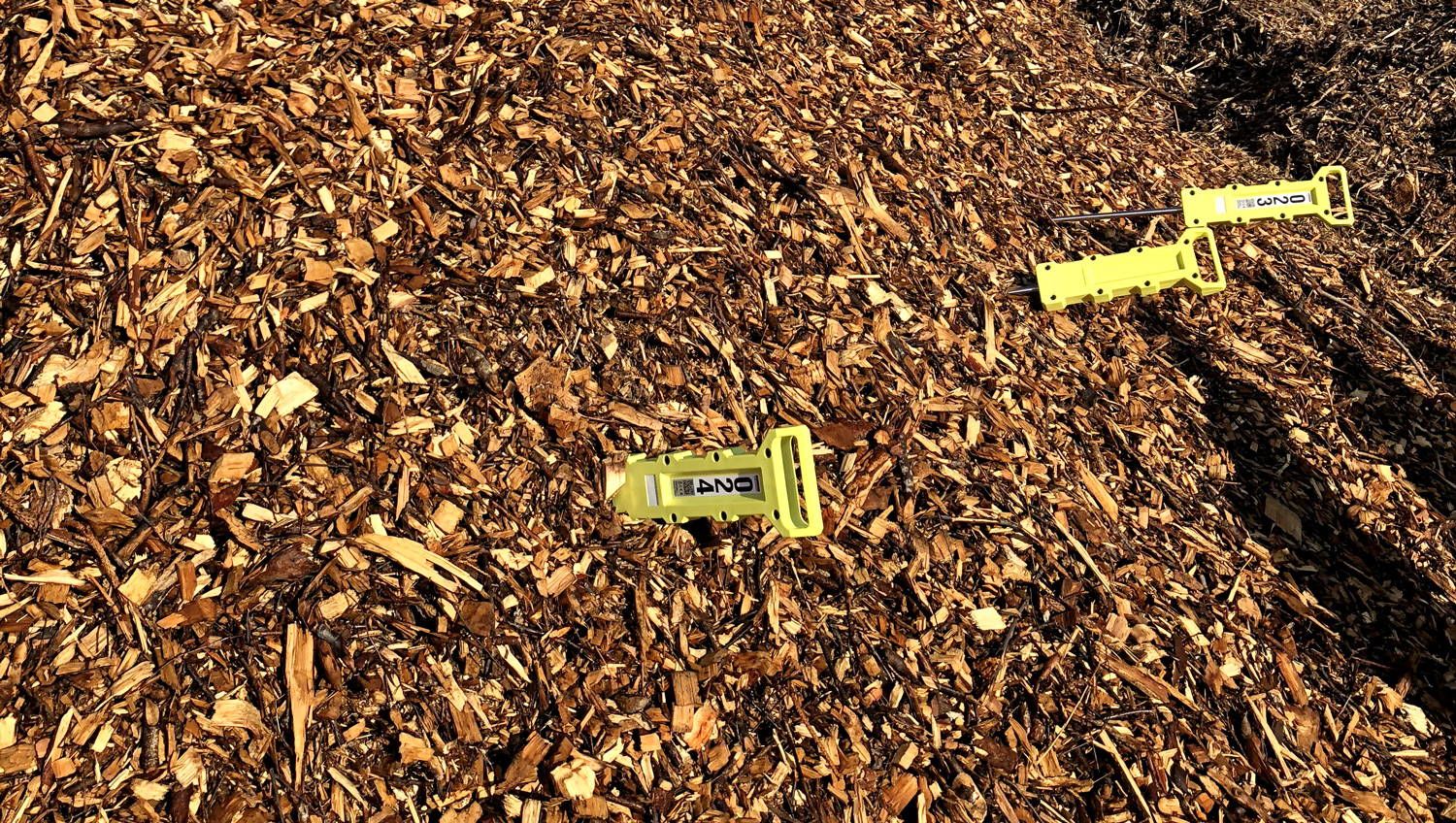 Access your temperature records
You can easily access your past and present records with the Quanturi system. The monitoring records ensure your woodchip's compliance with assurance schemes and regulations. Simply trace and assure the quality of your woodchips through a web browser on your PC, tablet or smartphone.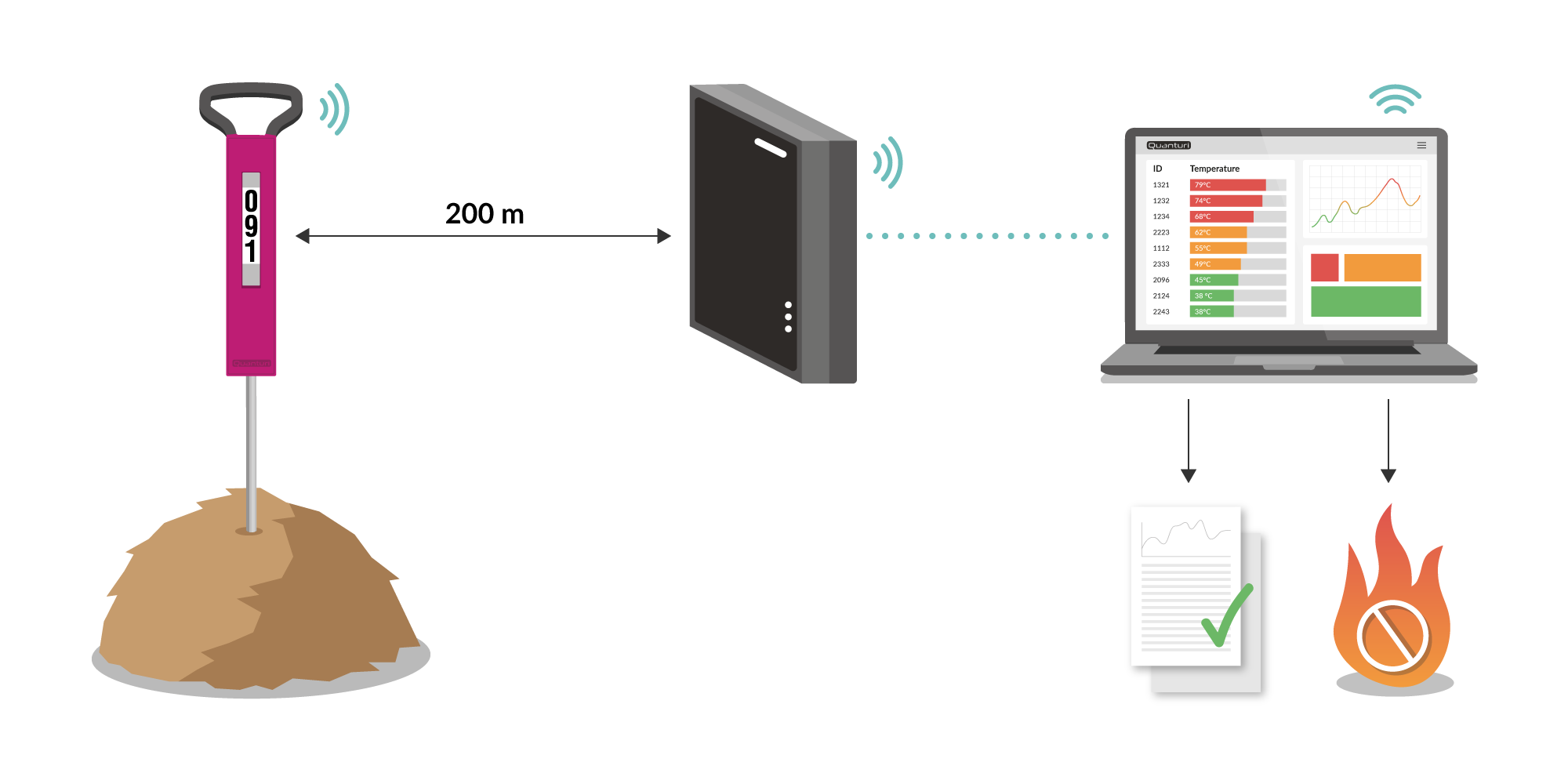 Our wireless industrial woodchip sensors are customizable to any size up to 300 cm, making them perfect for any type of storage. A huge advantage is the long range which can be extended with repeaters.

Wireless woodchip quality management
This automated system requires much less manual work than any other monitoring solutions.
Customizable To Your Needs – Our System Fits Your Business
Our wireless woodchip temperature monitoring probes are fully customizable up to 300 cm, making them a great fit for all different sized businesses and storage. Give our local sales representatives a call to find the optimal solution for your woodchip storage facility.
---