The Industry's Leading Grain Management Solution

Remote quality management for grain silos and bulk storage.
Temperature monitoring of grain helps detect problems early
Monitoring the temperature of grain on a regular basis gives the manager the best chance to make a correction when a temperature change is occurring, preserving good quality in grain.
Knowing the temperature of the grain also makes it possible for the fans to be run only when they are needed, saving energy costs in utilities.
The Quanturi wireless grain monitoring system makes it easy to keep an eye on grain 24/7 without the daily effort of climbing up to silos or grain piles to manually measure temperatures. The system sends SMS alarms about any abnormal temperature rise. Temperature history is a proof to the authorities and customers that the grain has been stored under continuous quality control.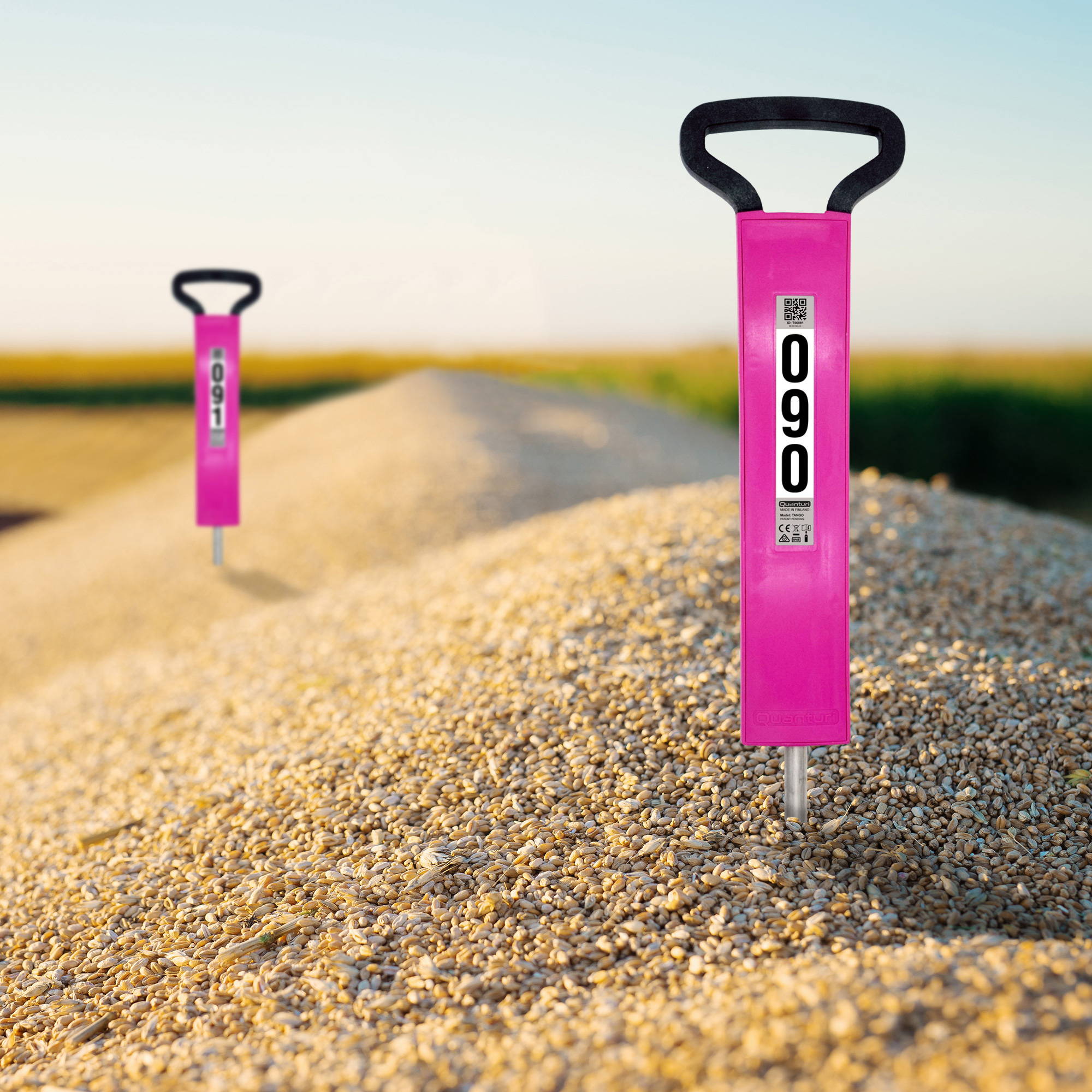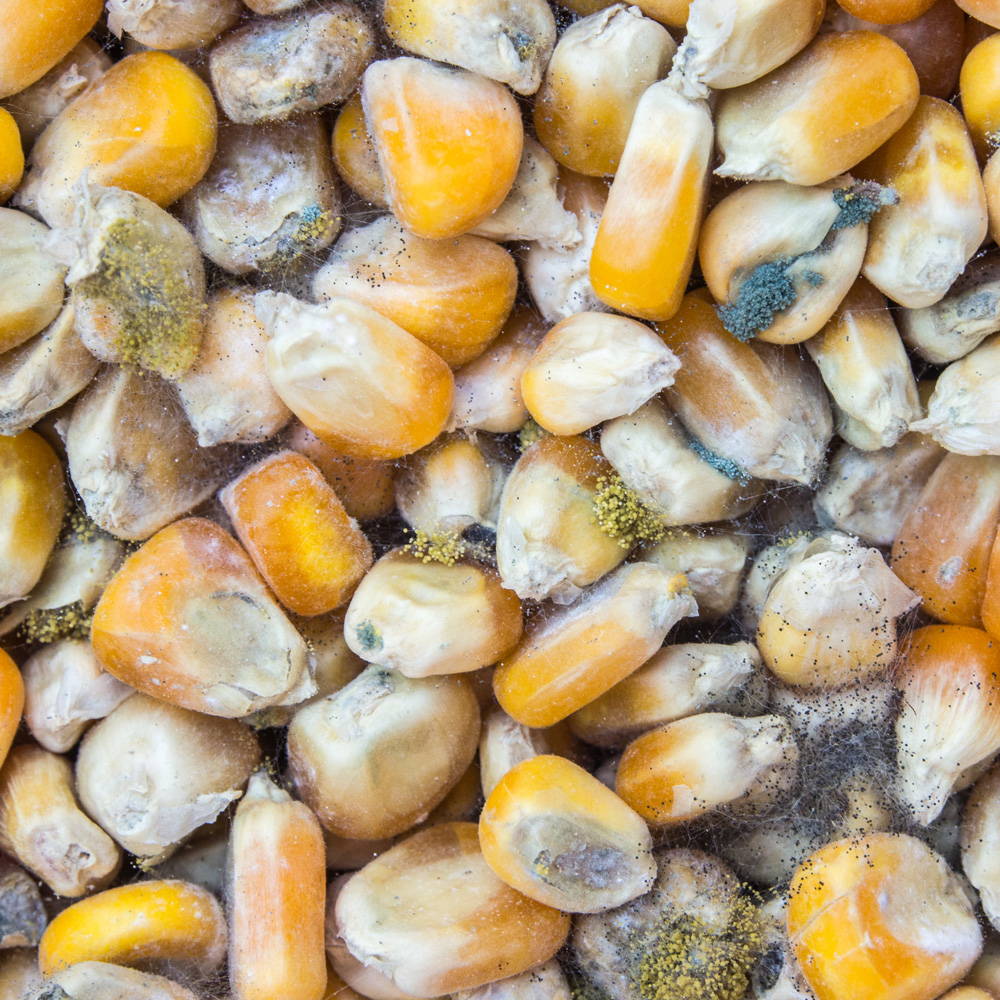 Warm grain invites pests and mould which reduce grain quality and profits. With Quanturi keeping track of your grain is simple and you can always be sure that you are producing top quality grain. Less spoilage means more money for you.
Storing grain requires drying to take down its moisture content (corn, sunflower ...) and ventilation to stabilize its physicochemical properties and to prevent the proliferation of insects degrading its quality. With real-time and continuous access to grain temperature, the Quanturi system provides an efficient way of managing ventilation and optimizing energy consumption.
Compliance and data reliability
With the Quanturi wireless grain monitoring system you will avoid the time-consuming, tedious and expensive task of manually measuring and documenting temperatures. Automatizing temperature measurements ensures trustful data that can be stored and visualized at any time. Temperature readings are a guarantee of grain compliance with the quality levels defined in commercial contracts.
How does the system work?

Wireless Tango temperature probes
The Quanturi grain monitoring system is composed of wireless Tango temperature probes. With a spike length of 200 cm or 300 cm they are ideal for measuring the temperature deep inside grain silos or bulk storage. They are durable and reusable from season to season: the batteries of the probes have a long lifetime and can be replaced. In addition, the bright magenta color is easily visible in the storage.
The wireless temperature probes send their data to the GPRS base station that collects the measurements and transfer them to Quanturi's secured Cloud. The GPRS base station communicates via the mobile network.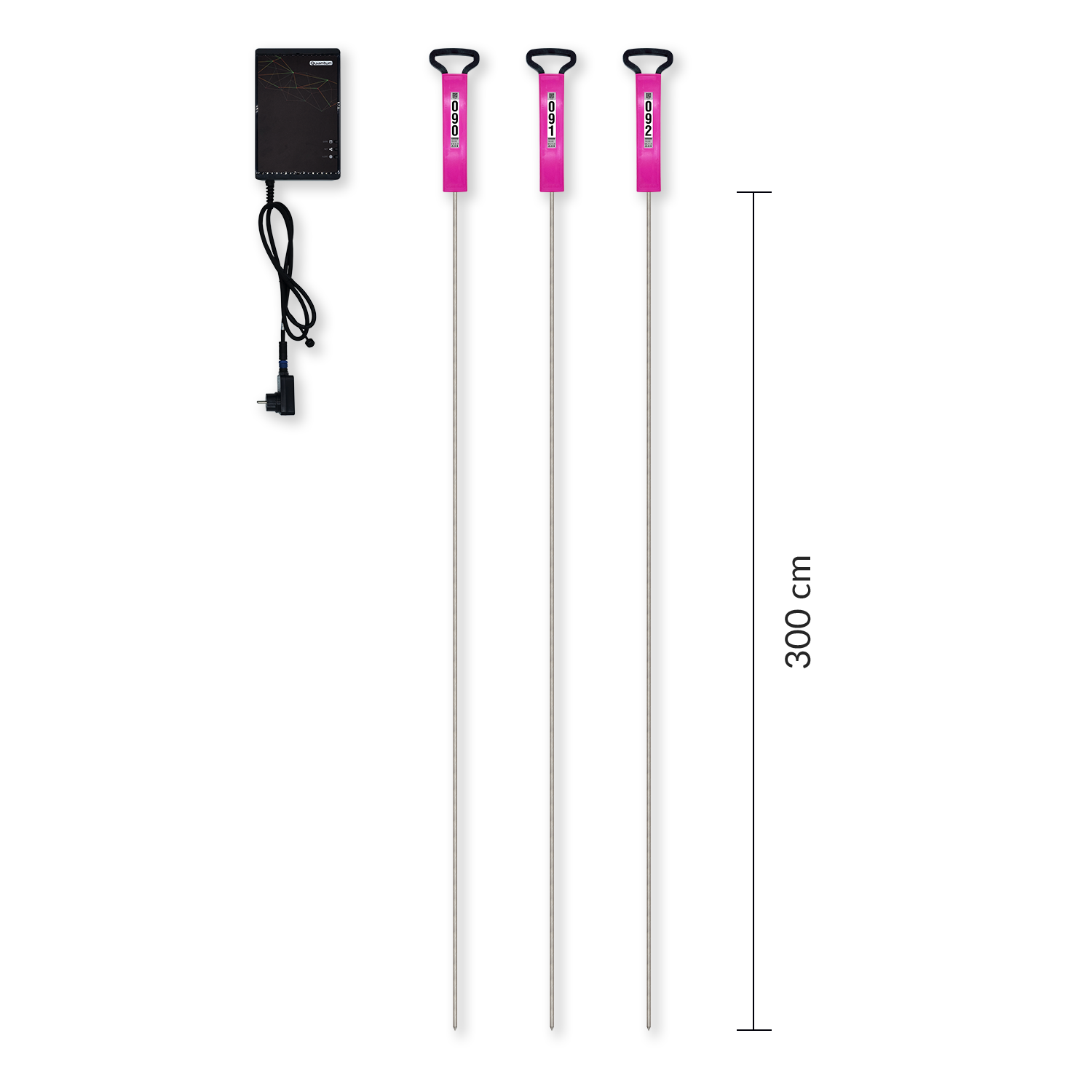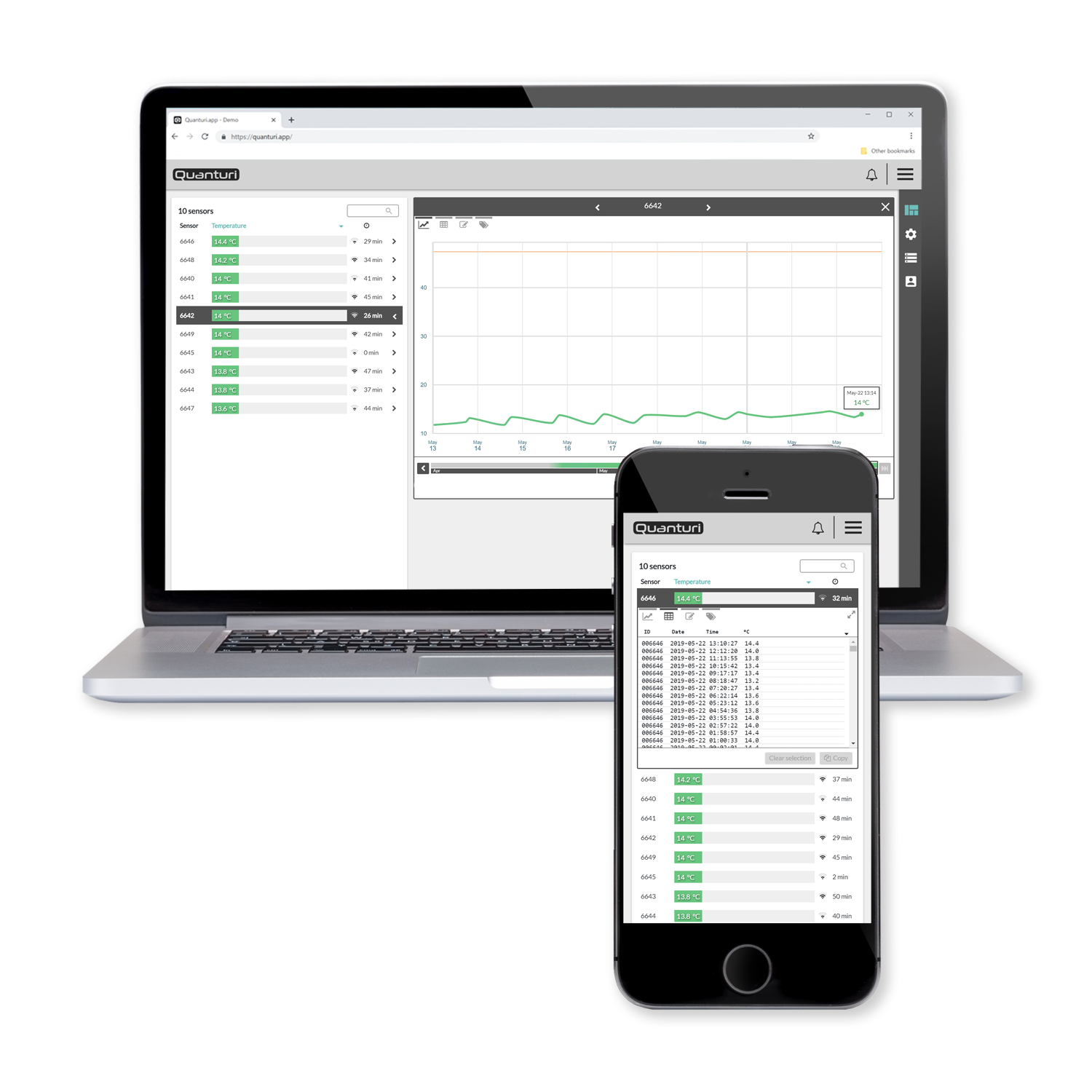 Quanturi.app is the service application for visualizing the probe temperatures. The application is available in web address https://quanturi.app from any terminal like computer, tablet or smartphone.

The Grain Data service plan gives full control over the grain temperature monitoring process. Silos and flat stores can be virtually mapped to visualize the location and the temperature history of each probe. Activity reports are also available for traceability and quality conformity.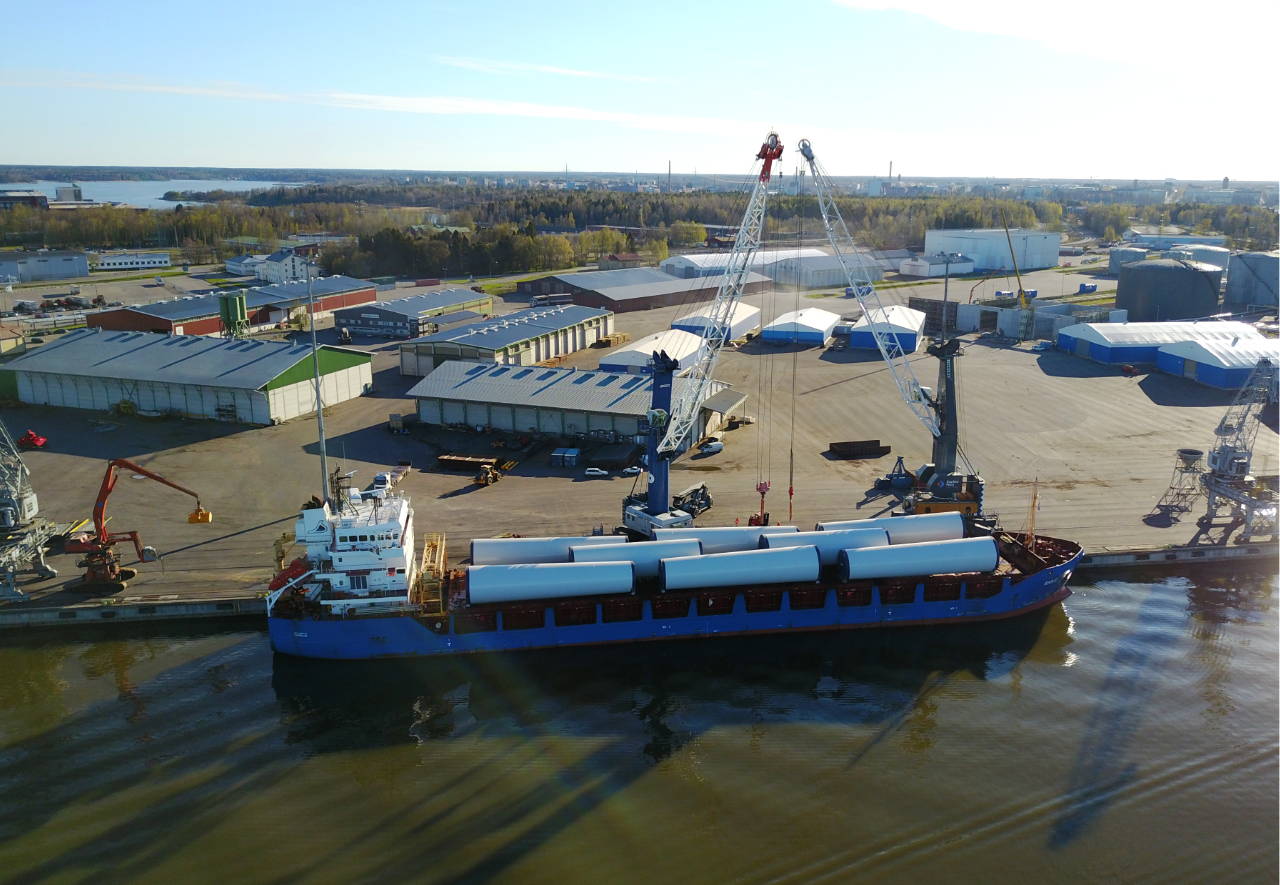 Blomberg Stevedoring's warehouse in Vaasa
Oy Blomberg Stevedoring Ab, which operates in the ports of Vaasa, Kalajoki, and Kristiinan kaupunki, specializes in bulk handling of grain and raw materials for feed production, offering its customers logistic services, testing, analysis, and storage facilities.
In December 2018, Blomberg's warehouse in Vaasa had an emergency. The temperature of the raw materials for feed stored by the company began to increase. When the Quanturi system alarmed them about the irregular temperatures they took action. By reacting to the temperature increase quickly and early enough they prevented damage estimated at € 250,000.