Wireless Compost Temperature Monitoring

Ensure regulatory compliance and avoid tedious, expensive and dangerous manual process.

Compost temperature monitoring made simple

The temperature of fermentable materials has a direct impact on the quality. Compost needs to exceed 50-70°C to be safe for use.

Our temperature probes are wireless, extremely robust, solid and durable; hence allowing you to keep track of temperatures in composting materials.

With Quanturi compost monitoring system you can keep an eye on your temperatures and easily provide proof to the authorities and your customers that your product has been produced in compliance with all relevant temperature regulations.

The durable yellow probes are easy to spot, and they are suitable for both open windrow and in-vessel operations.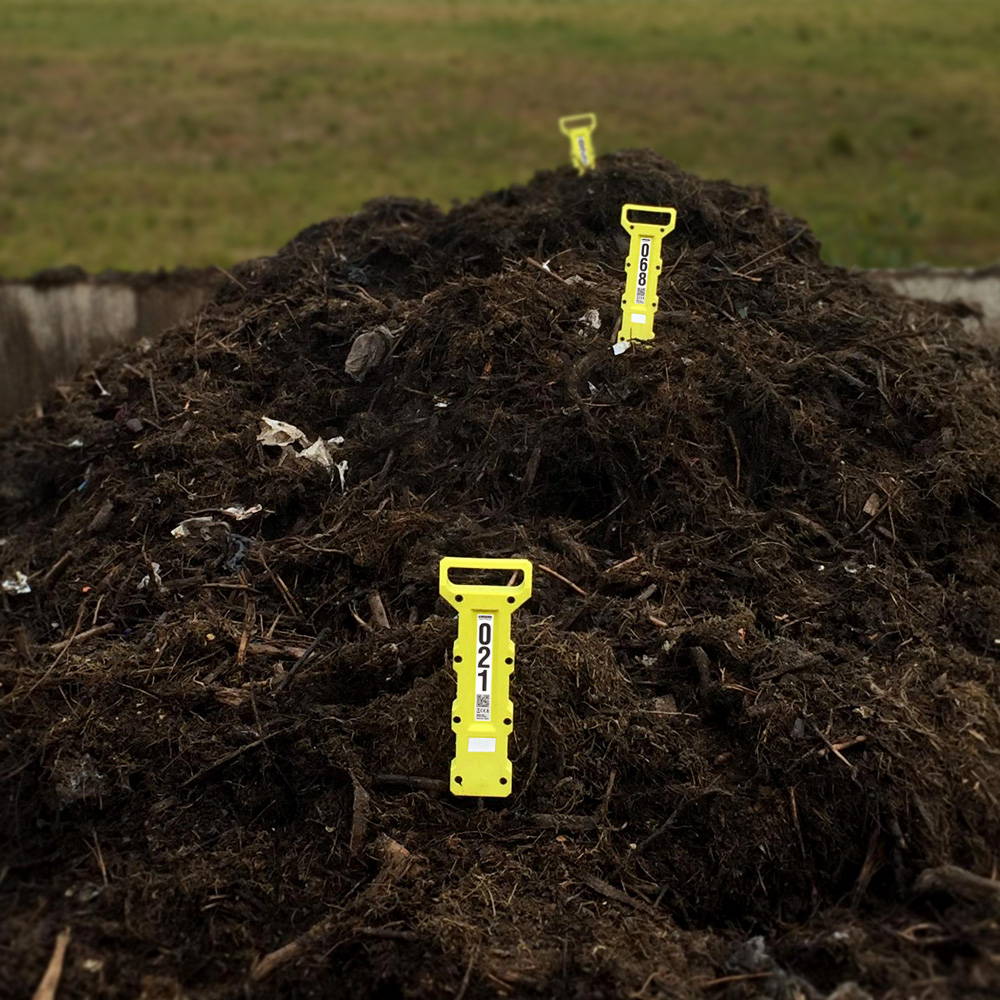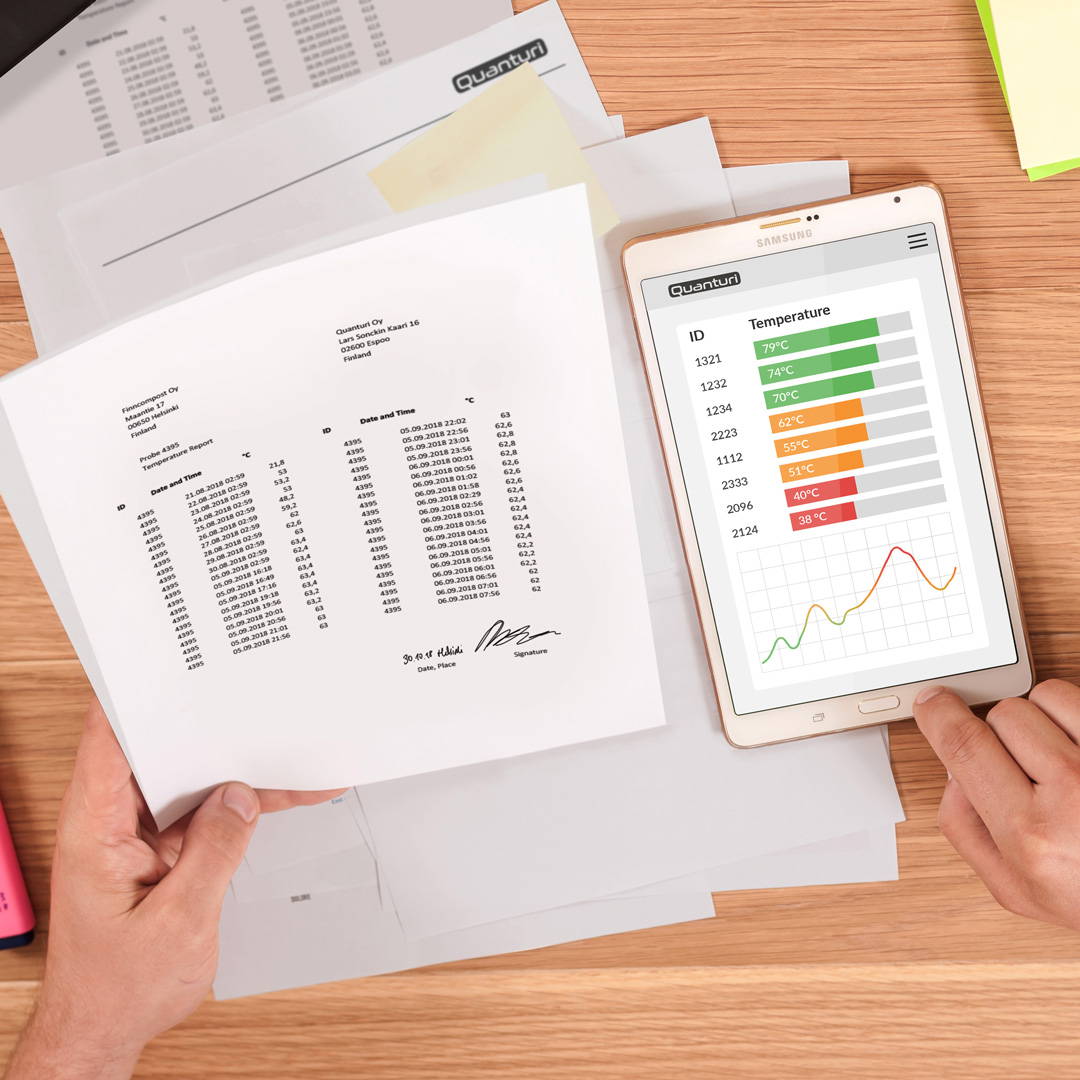 With the Quanturi compost monitoring system you will avoid the time-consuming, tedious and expensive task of manually measuring and documenting temperatures. Visualize and print your data easily and instantly.
The wireless Quanturi monitoring system reduces the risk of work accidents since there is less contact with the dangerous fumes. Place the probes and monitor remotely from the comfort of your office.

Quanturi monitoring system is suitable for open windrow and in-vessel operations, it provides evidence the product has reached required temperatures during the composting process, complying with relevant regulations. With the online service it's also easy to visualize and print your temperature records.

How does the system work?

Tango XN temperature probes
The Quanturi compost monitoring system contains our extreme durable Tango XN probes. With a spike length of 100 cm, they are ideal for measuring the temperature in windrows. The acidic and humid composting environment can be challenging on any measurement device, but our Tango XN probes can resist even the harshest batch of all. Also the bright color is easily visible in the compost material.
To collect the measurement data from the wireless temperature probes and send them to our secure cloud, each Quanturi system contains a base station. Our GPRS base station communicates via the mobile network and can therefore be placed in areas with no ethernet connection is available.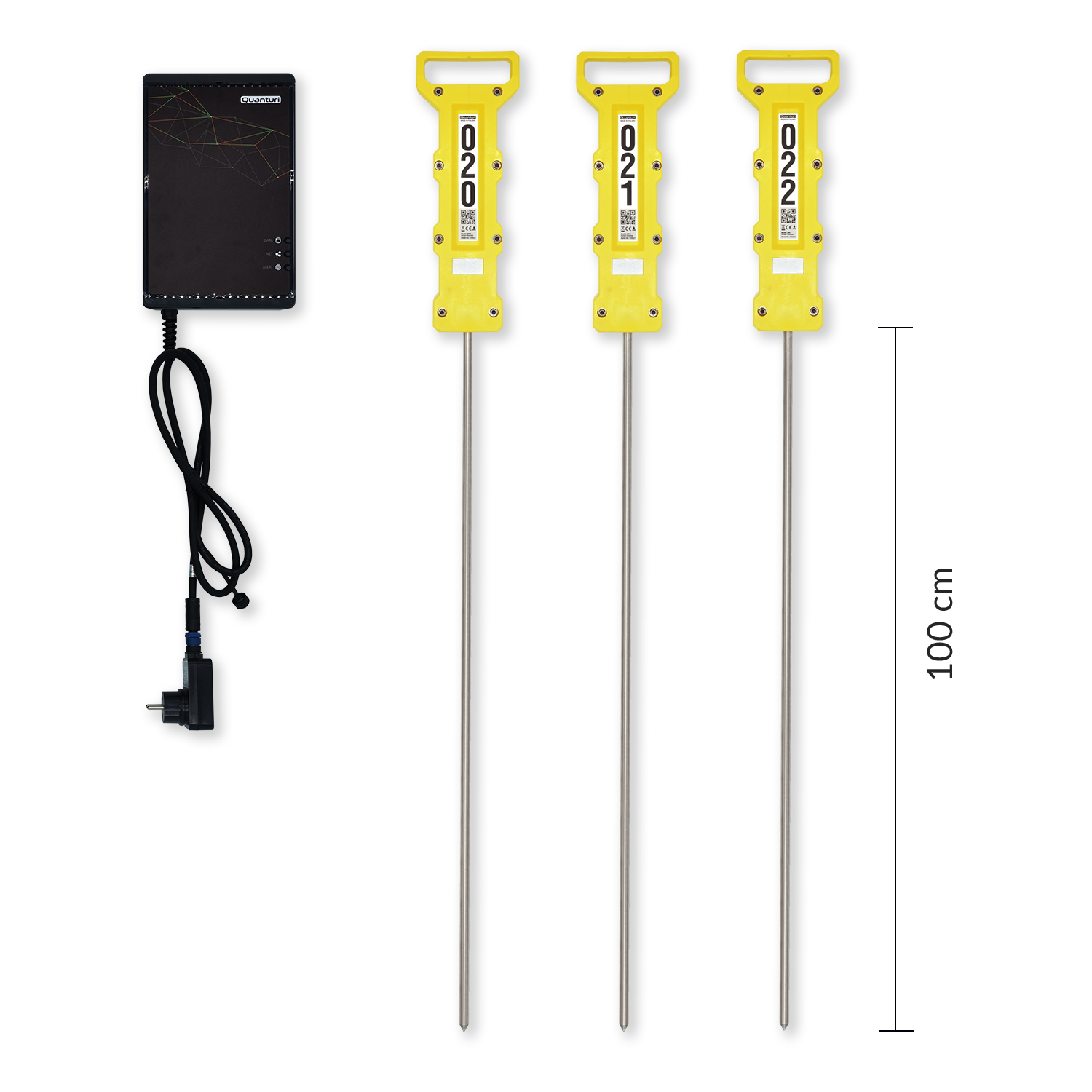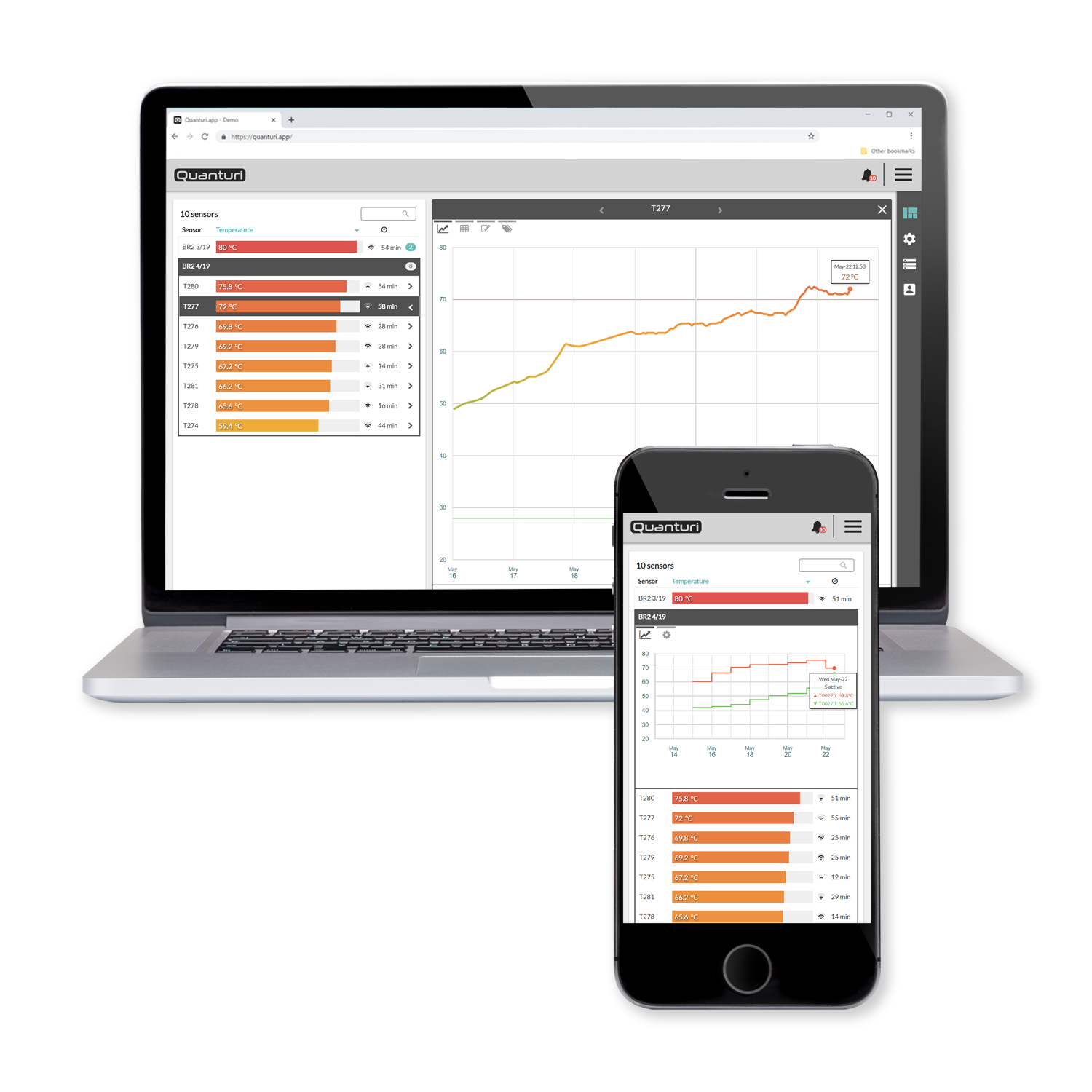 Quanturi.app is the service application for visualizing the sensor temperatures and for customizing youraccount settings. The application is available in web address: https://quanturi.app where you are able to access an instant overview of all your sensors.

Our compost data service plan allows you to group sensors and define the locations of your storage facilities. You can place your sensors in our handy virtual locator in the app so as to find them easily. You can also create reports, export and print your measurement data available in the app.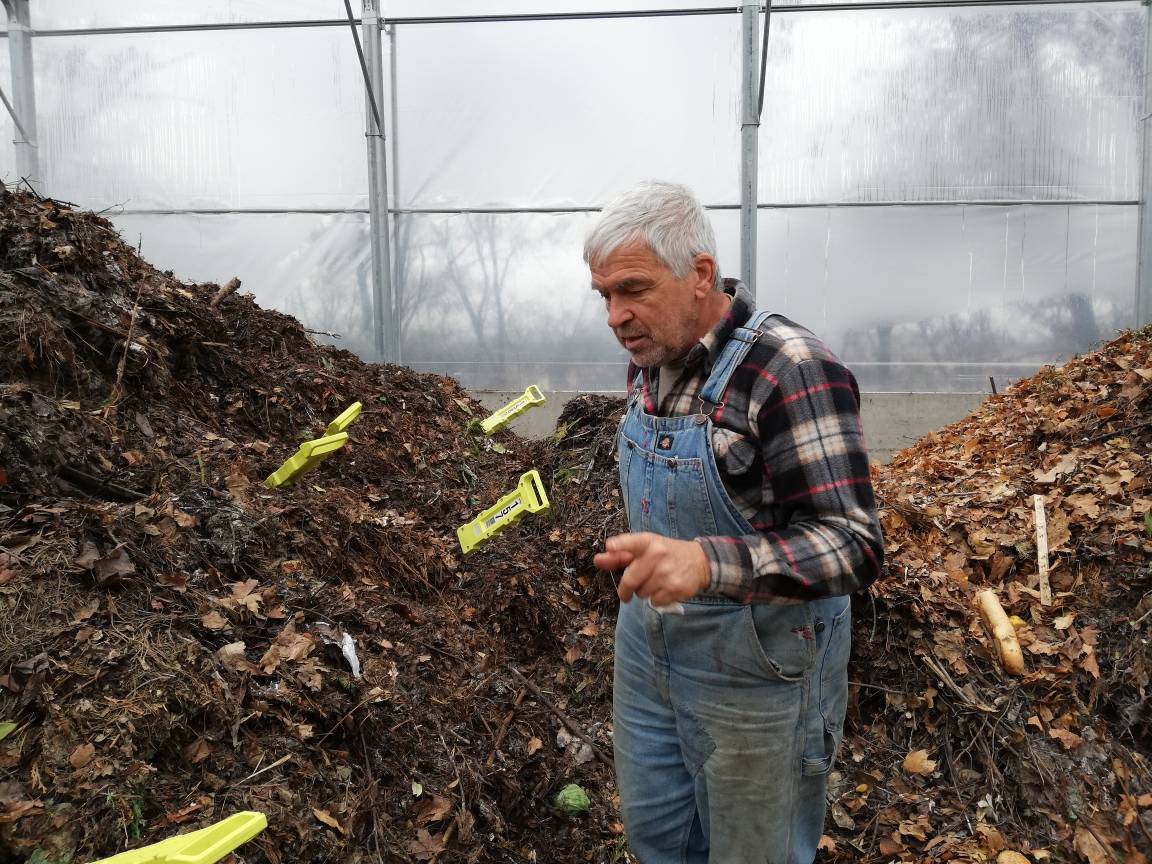 The Quanturi wireless compost temperature monitoring system.
Our technology assures you a boost in productivity from continuous monitoring of your compost all along the fermentation phases. The Quanturi system ensures the traceability of your compost, its quality and its consistency with the regulations in force.

You can generate reports and have a complete view of the composting process from the temperature history. Setting temperature thresholds also allows you to receive phone alerts to proceed accordingly.Temperature monitoring is done via a computer or smartphone. Read more