HAYTECH is the single solution for preventing hay fires and improving hay quality.

Discover our new HAYTECH feature:

FVI - Feed value indicator

The feed value indicator allows you to:
Stay informed about the quality of your hay
Give your cows nutrient-rich fodder
Know the level of fermentation, bale by bale
HAYTECH, your personal assistant to optimize the feeding of your cows.
Your farm is at a risk of burning down

Thousands of hay fires are recorded every year. Fermentation can cause bale temperatures to rise to dangerous levels in less than 24 hours.
Are you doing enough to protect your farm?

Hay fires cost farmers hundreds of thousands of Euros through lost revenues and replacement of buildings and feed. Join the cautious farmers who have already trusted monitoring to HAYTECH, the wireless solution that guards your hay 24/7.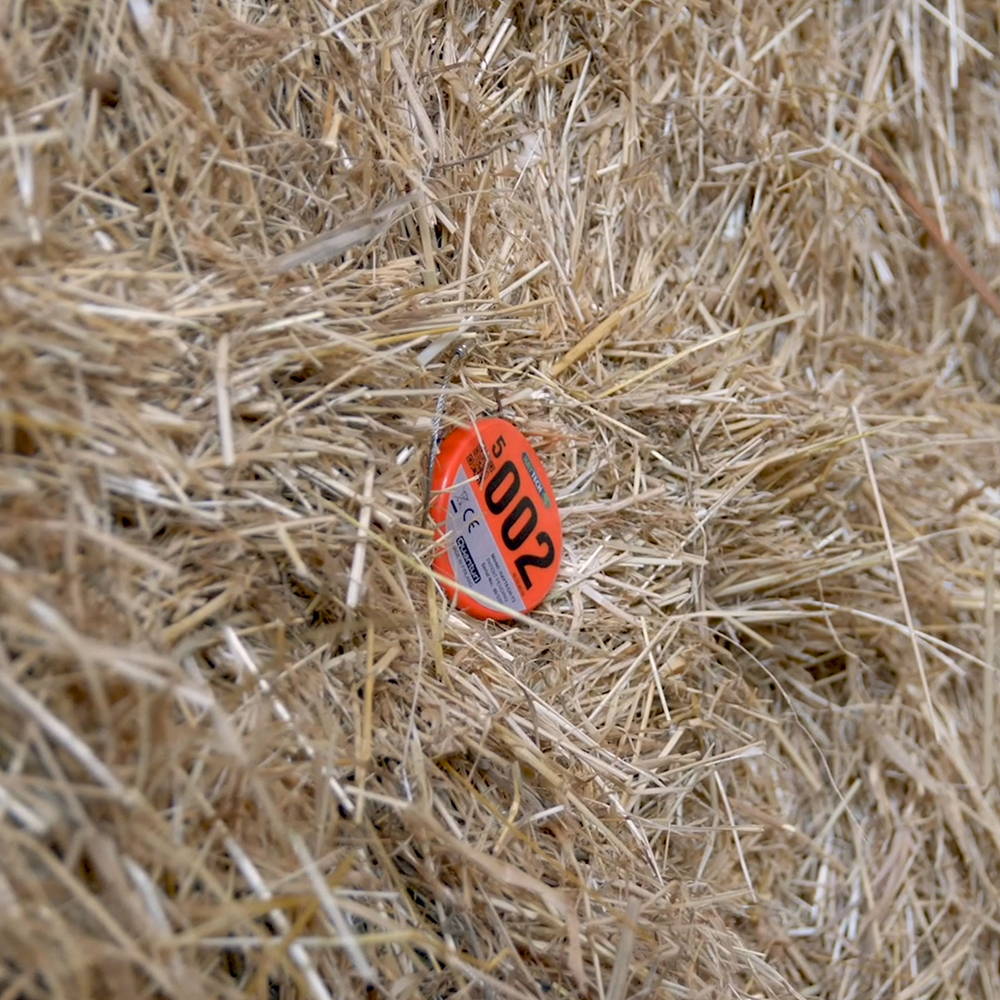 HAYTECH is a wireless monitoring system for your hay. The handy probes are connected to the internet, allowing you to follow the real-time temperature of your hay effortlessly.

You can check the temperature of your hay whenever you want through the free Quanturi online service. You will also receive alert messages to your phone if temperatures rise to unsafe levels.
Rising temperatures can have catastrophic effects to hay quality, but with HAYTECH you can always be sure you are selling top quality hay and reduce the likelihood of product damage.
HAYTECH temperature probes

The Quanturi hay monitoring system contains easy to spot and robust HAYTECH probes. With a spike length of 40 cm, they were designed for use with square or round bales. The starter system contains 10 HAYTECH probes, but depending on the size of the farm, a single HAYTECH system can contain up to 200 probes.
Base station and Repeater
The HAYTECH probes communicate with a base station and a repeater. The base station transmits the temperature measurements to the Cloud from which you can check the temperatures at any time. The repeater is an extra security device to guarantee the good signal transmission between the probes to the base station.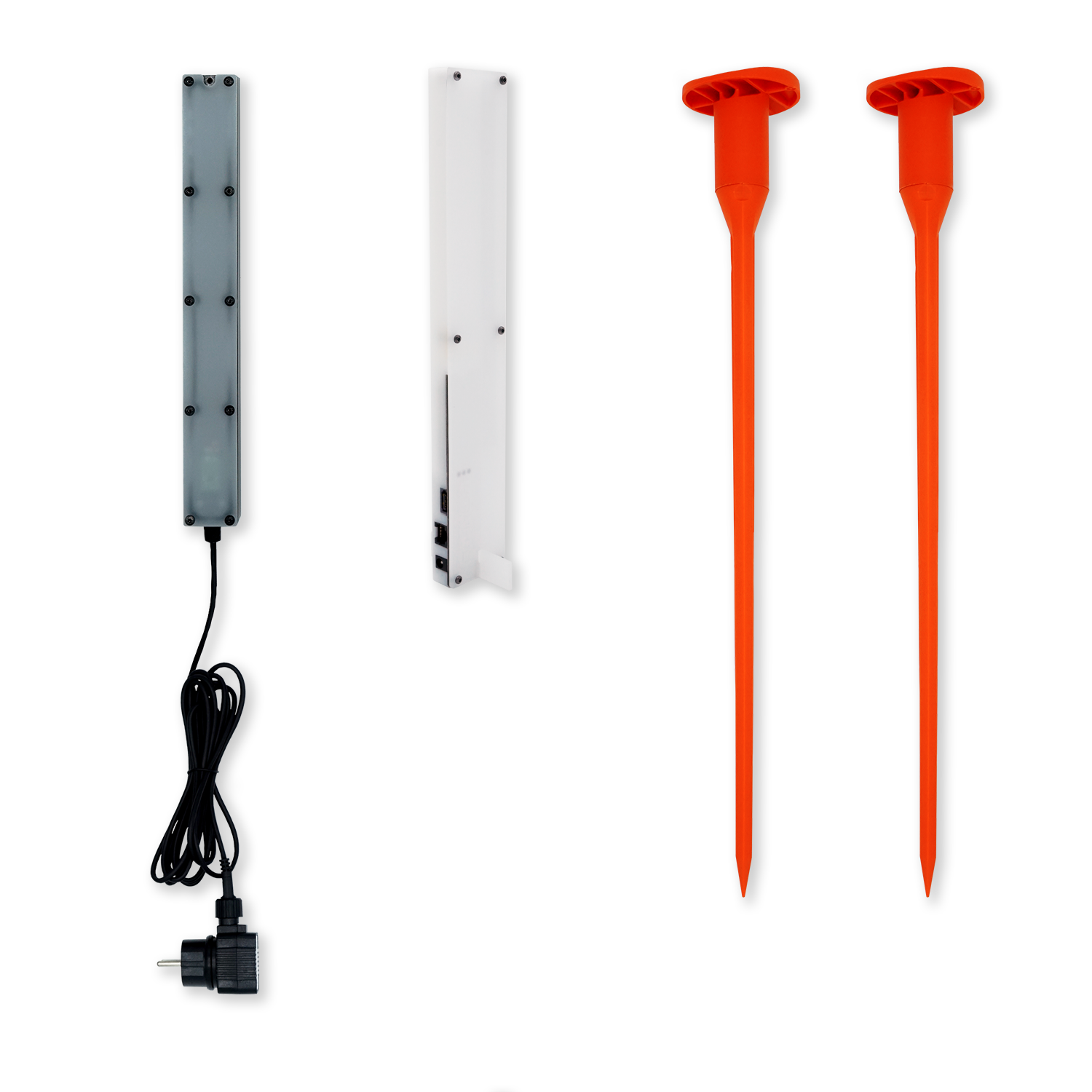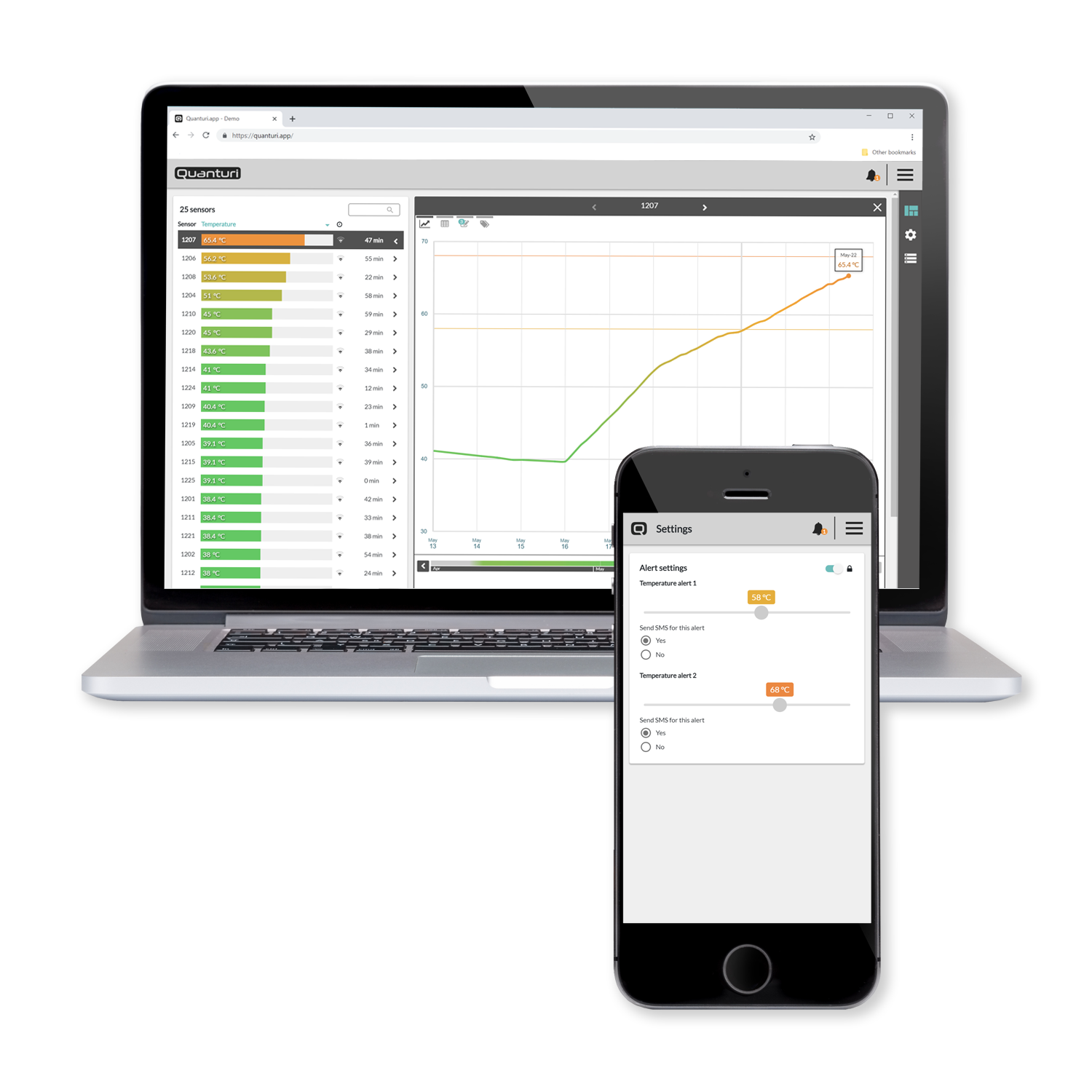 Quanturi.app is our web service for visualizing the measurement data from the wireless probes. Here you will access an instant overview over all your HAYTECH probes and will be able to set the alert levels that will trigger the SMS alarms.

You will be able to follow the temperature history of your probes, to monitor the feed value change, to change the display name of each probe, to make notes and place your probes in a handy virtual storage locator to find them easier in case of danger.
Get started with wireless monitoring today

Call us or fill your information below for a contact request or an offer.

Germany: +49 179 729 5947
HAYTECH Enterprise for large scale operations
HAYTECH Enterprise is designed for large scale operations, such as hay producers, alfalfa dehydrating plants, hay exporters or large dairy farms. The HAYTECH Enterprise solution is a complete solution for managing stocks of hay.
Specifically designed services range from the top-level site overview down to detailed measurement data charts of individual hay bales, performance analysis, quality control and inventory optimization at any point in time.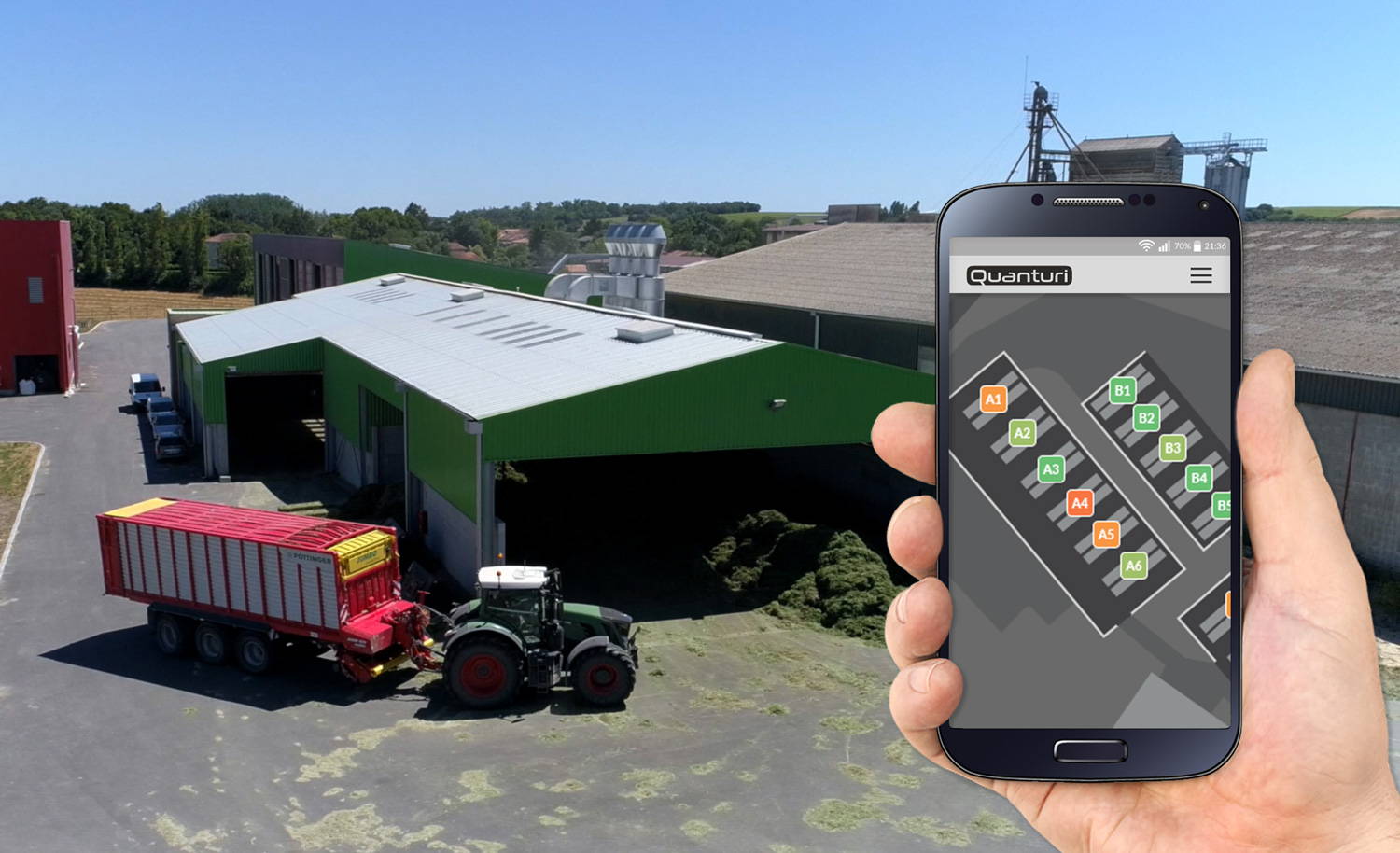 We also offer probes for loose hay monitoring. The system consists of wireless probes that measure the temperature of loose hay in real time. The system prevents hay fire, optimizes the use of the hay dryer and hence reduces energy costs.
What our customers are saying

"I was constantly worried about my hay catching fire, I kept having to go check on it. With HAYTECH I can finally have some peace of mind, because I get alerts when my attention is needed.''
- Mickael, farmer in France

"Offering high quality hay to our clients is very important to us. HAYTECH has allowed us to get real-time temperature data which helps us have control of the end product. "
- Durepaire - Hay broker company in France

"As a farmer I have a lot of work to do around the farm, With HAYTECH I do not have to manually check the temperature of my hay, since I can easily check from my phone wherever I am, whatever I am doing, so that is one less thing to worry about."

- Florian, farmer in France
"Having quality hay is very important in the business that I do. With HAYTECH I can finally have some peace of mind, because I get alerts when my attention is needed, and we can see what temperature the hay has reached through their web application.''
- Van Kempen - Hay broker in the Netherlands

"As we have dairy cows to produce of milk for Parmigiano Reggiano a good hay quality is fundamental for the right quantity of milk and for the animal well-being. With HAYTECH we can continuously monitor the forage and thus avoid bad consequences due to abnormal hay heating."
- Paolo - Dairy cow farmer in Italy

Read our in-depth article about how dangerous hay-warming really is. Fermentation is inevitable for fresh hay, and auto-combustion is its unpredictable consequence.
Hay fermentation does not only cause fire risks, but it also reduces hay quality. Once hay has reached 50°C (120°F) temperature, its digestibility and nutritional values are significantly and irreversibly lowered.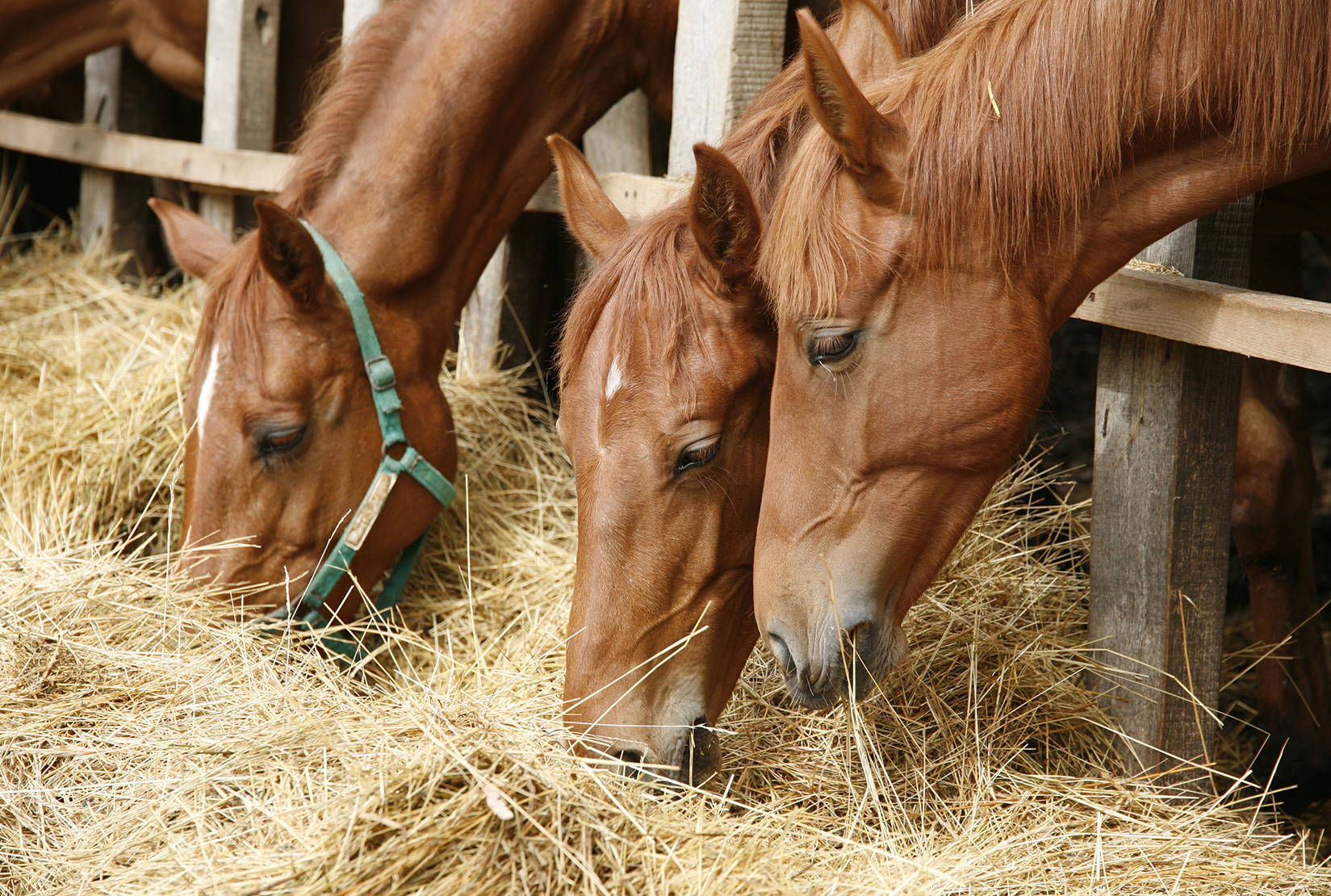 Top-10 New Products Competition
Exhibit Space:
Farm Credit Dairy Center 6403
February 14-16, 2023 in Tulare, CA