How the HAYTECH system works
The probes of the HAYTECH system measure the hay temperature and you can see the temperature status on the Quanturi.app monitoring application. In case of any overheating, you will receive SMS warning and alert messages on your mobile phone.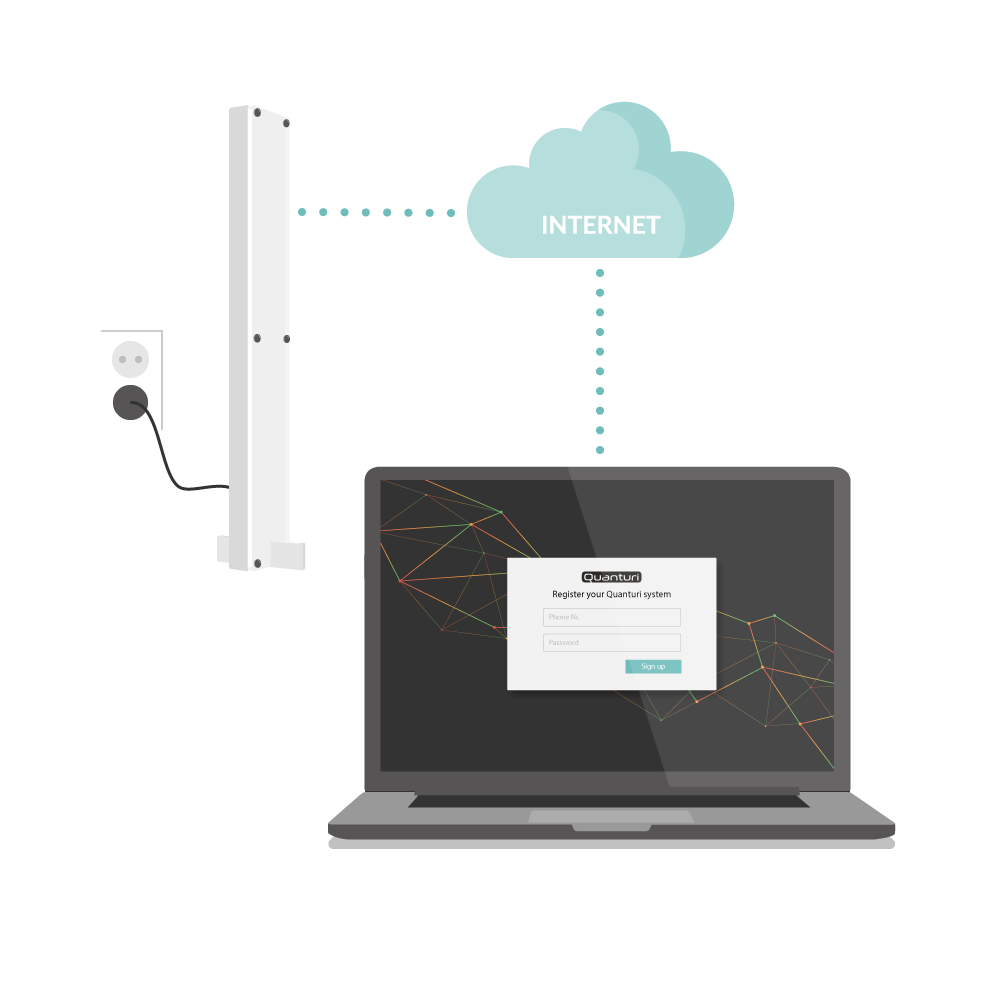 Follow the simple steps to login to your online service account and plug in the base station.
Place the wireless probes in the bales you want to monitor.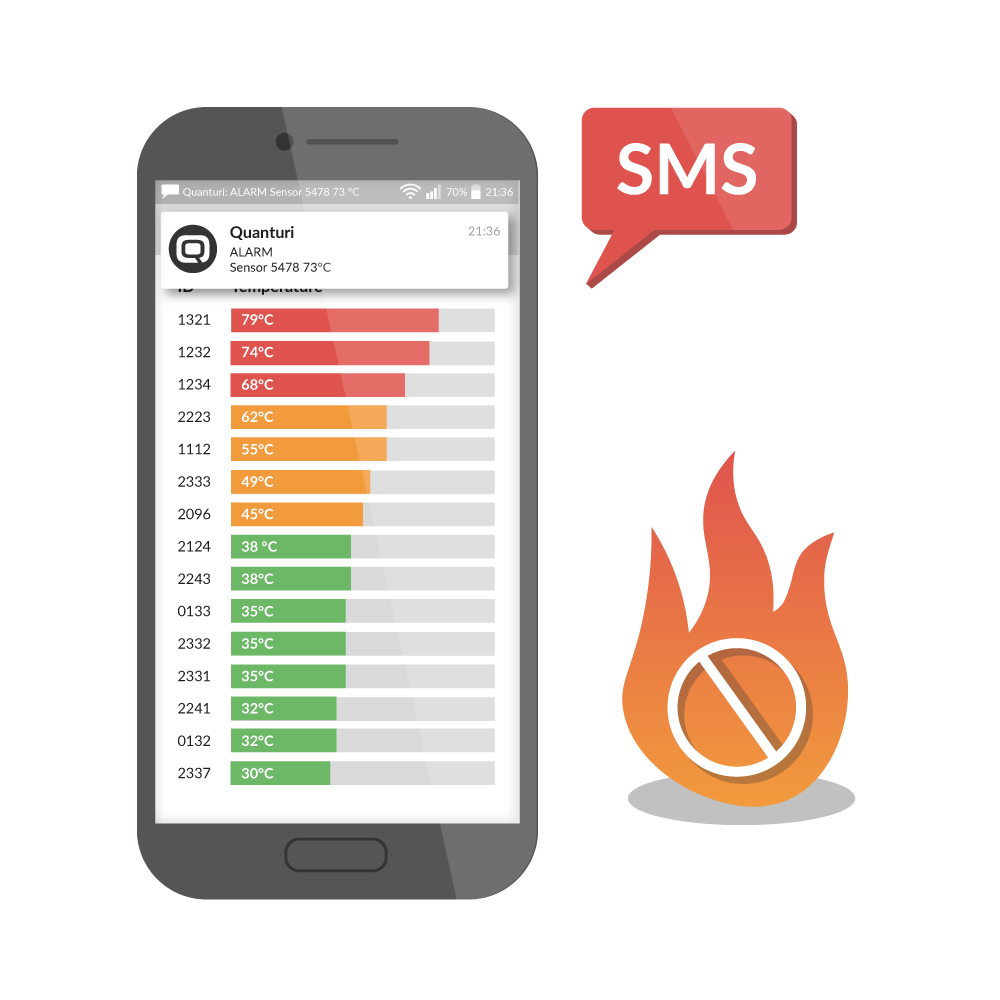 That's it. You can check on your hay whenever you want from your phone, tablet or computer. If temperatures start rising, you will receive an SMS alert.

Each HAYTECH probe measures the hay temperature regularly every hour. The Repeater unit which is located inside or nearby the hay storage, collects the measurement data and transmits it wirelessly to your HAYTECH base station. The base station forwards the data to the secure Quanturi.app server, which sends possible warning and alert messages to your phone and displays the temperature status on Quanturi.app.
How many probes are needed?

The safest plan is to place one in each bale. Every additional sensor probe improves situation awareness. However, even monitoring a portion of the haystack will increase security compared to manual temperature sampling.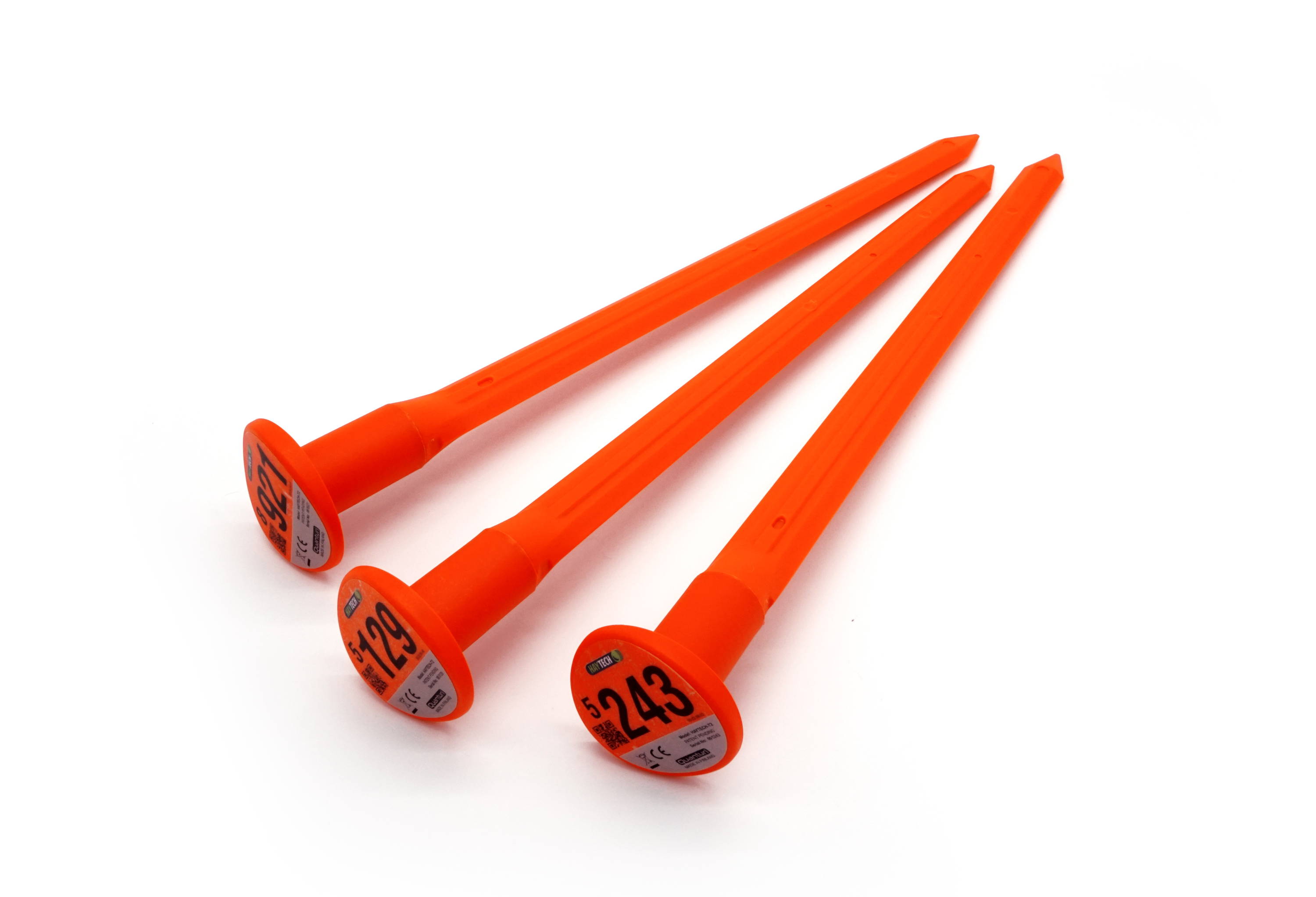 The standard base station

Our standard base station is connected to the internet via ethernet. It is suitable for indoor use only and should be placed in your office or home, not further than 200m form the hay storage. The repeater collects the data from the probes in the storage and passes it on to the standard base station.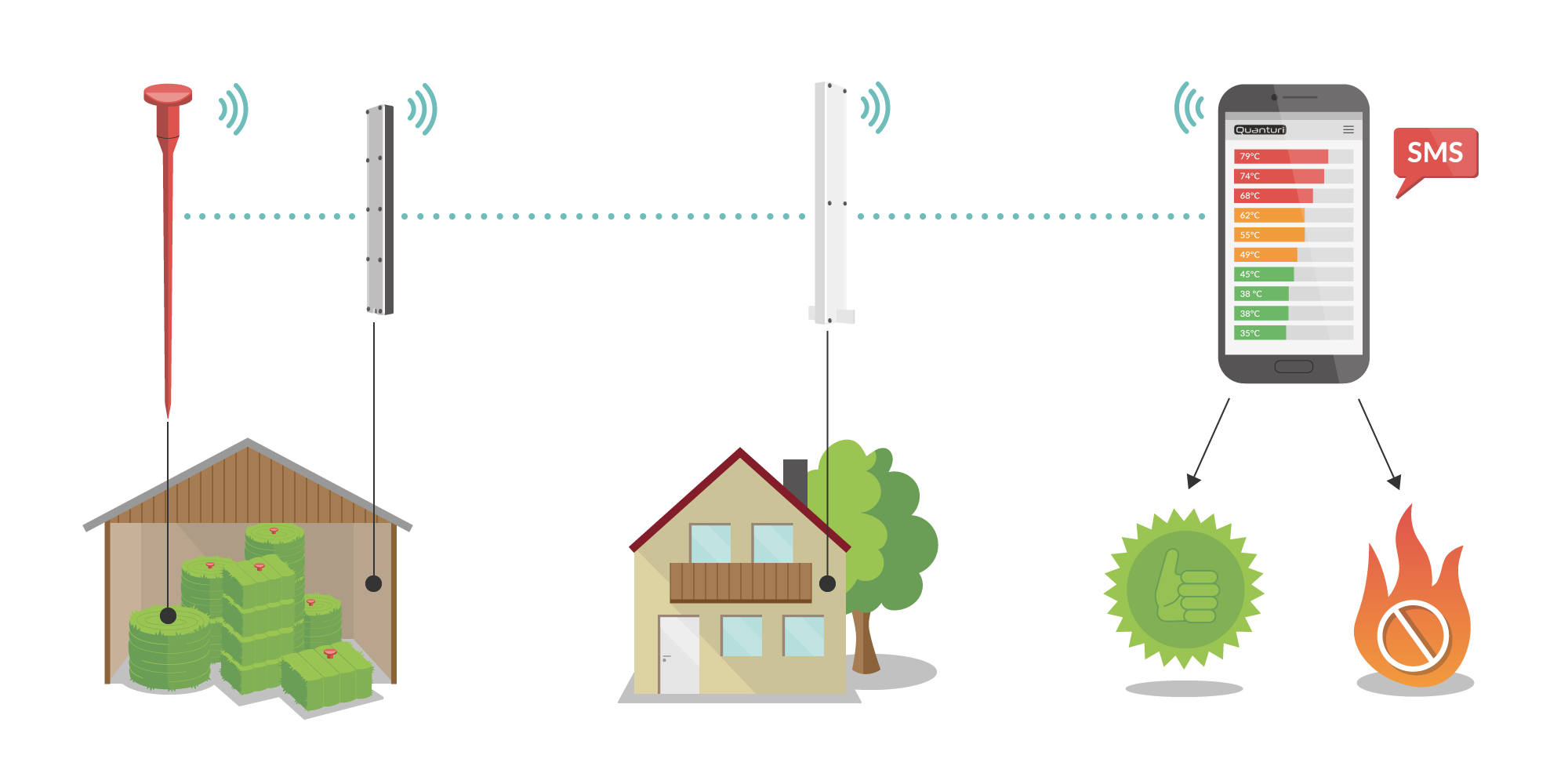 Our GPRS base station contains a Sim-card and is able to communicate directly via the mobile network with our secure cloud. You can install this base station anywhere and no fixed internet connection is required. A repeater can be used to cover a second hay storage on the same property.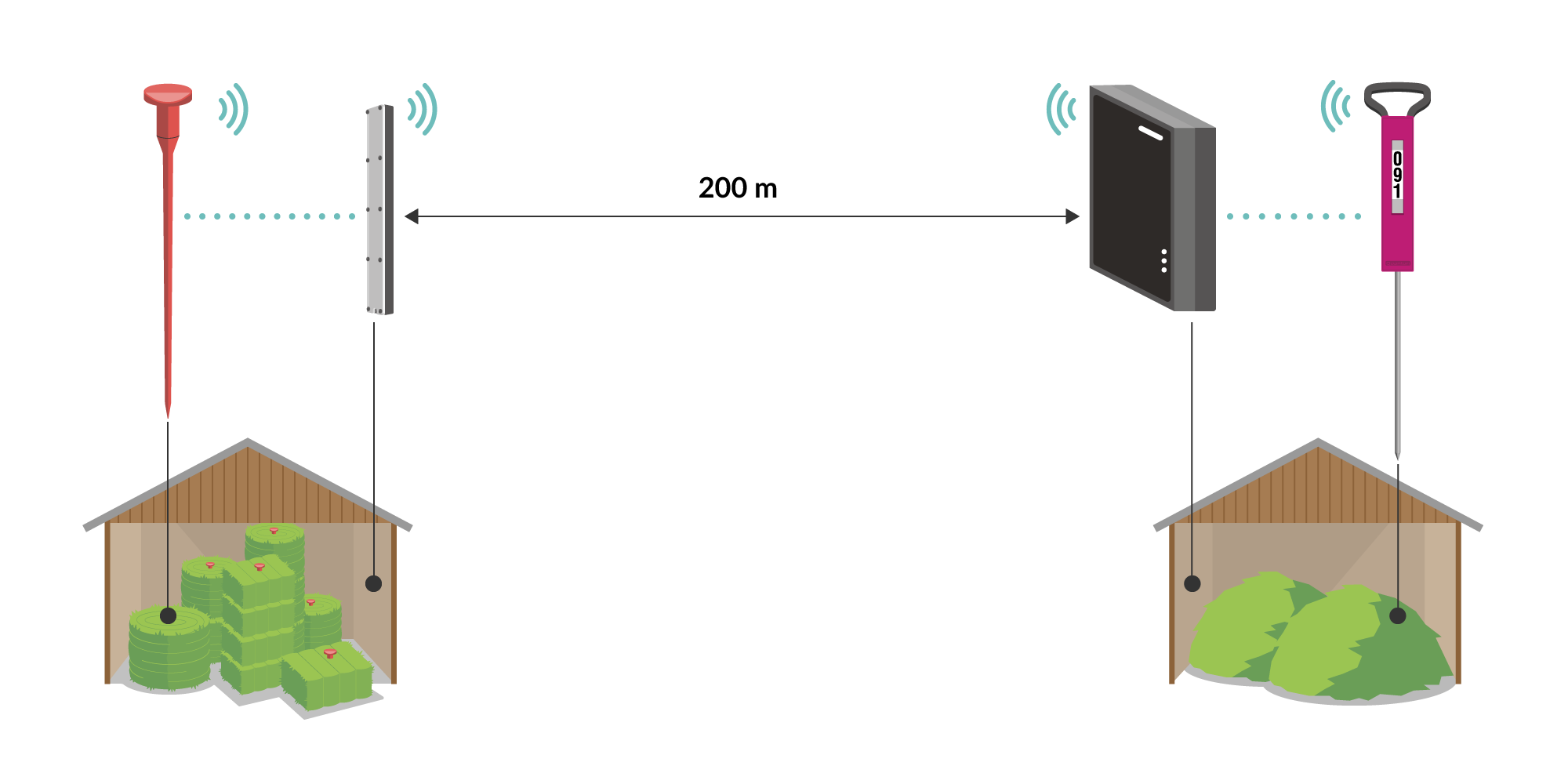 A short video on how the HAYTECH system works

Get started with wireless monitoring today

Call us or fill your information below for a contact request or an offer.

---