PRODUCT RELEASE: New compost monitoring system
We are thrilled to announce the release of our new system for compost monitoring. Our new product is a simple, yet powerful and robust solution to monitor the temperature of biowaste through all composting phases. Fermentation, sanitation, curing, maturing: all stages can be documented, monitored, analyzed and optimized for better composting results. Traceability is key and our new solution brings all what is needed to guarantee that compost was produced according to sanitary regulations. Reports, temperature history, specific data analysis, annotation: all is included under our new solution to ease composting processes.

Discover our new compost monitoring system!
Our monitoring solution is composed of extra-robust wireless temperature probes that are placed in the windrows of compost. The probes measure in real-time and continuously the temperature of compost and send their data to the secure Cloud-based platform for online visualization. Our monitoring solution is not a simple temperature monitoring system, but an advanced solution specifically tailored to composting facilities. Key features include: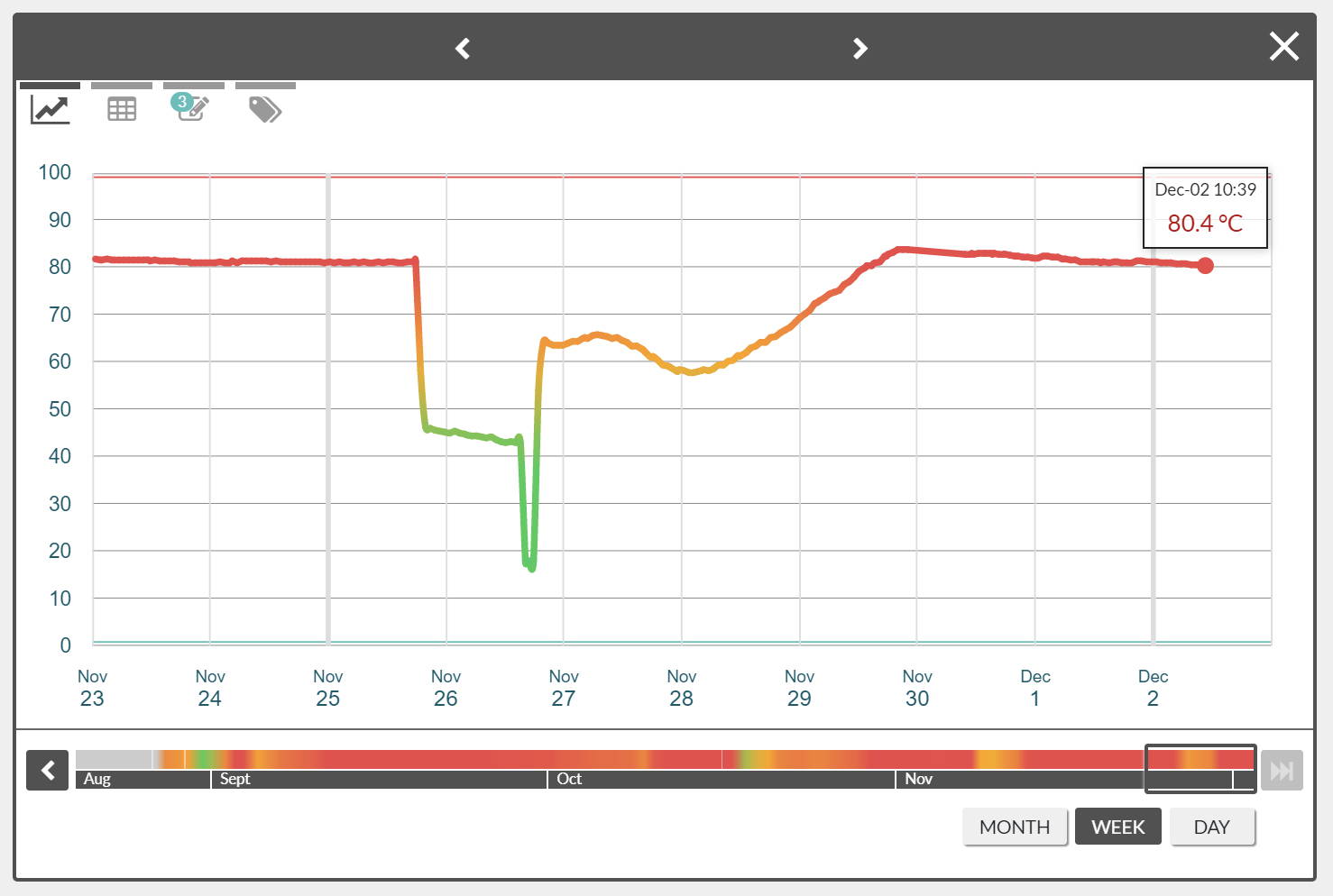 Guaranteed traceability...
The composting site is virtually mapped for a complete overview of the probes placed in compost. The temperature of each probe is recorded every hour and is traceable for up to one year.



from fermentation to maturation...

Each compost windrow is monitored from start to finish through all composting phases and according to the regulations.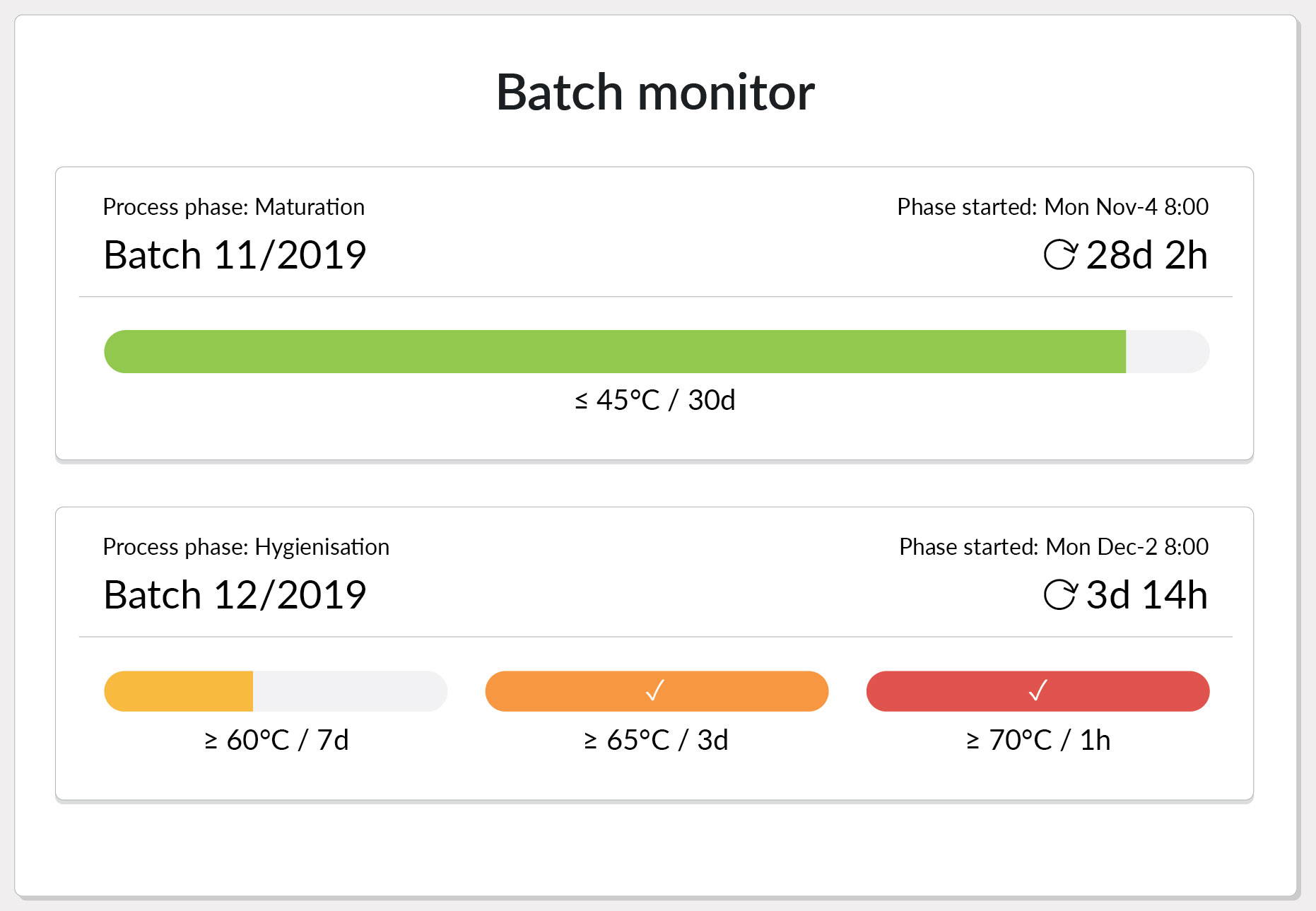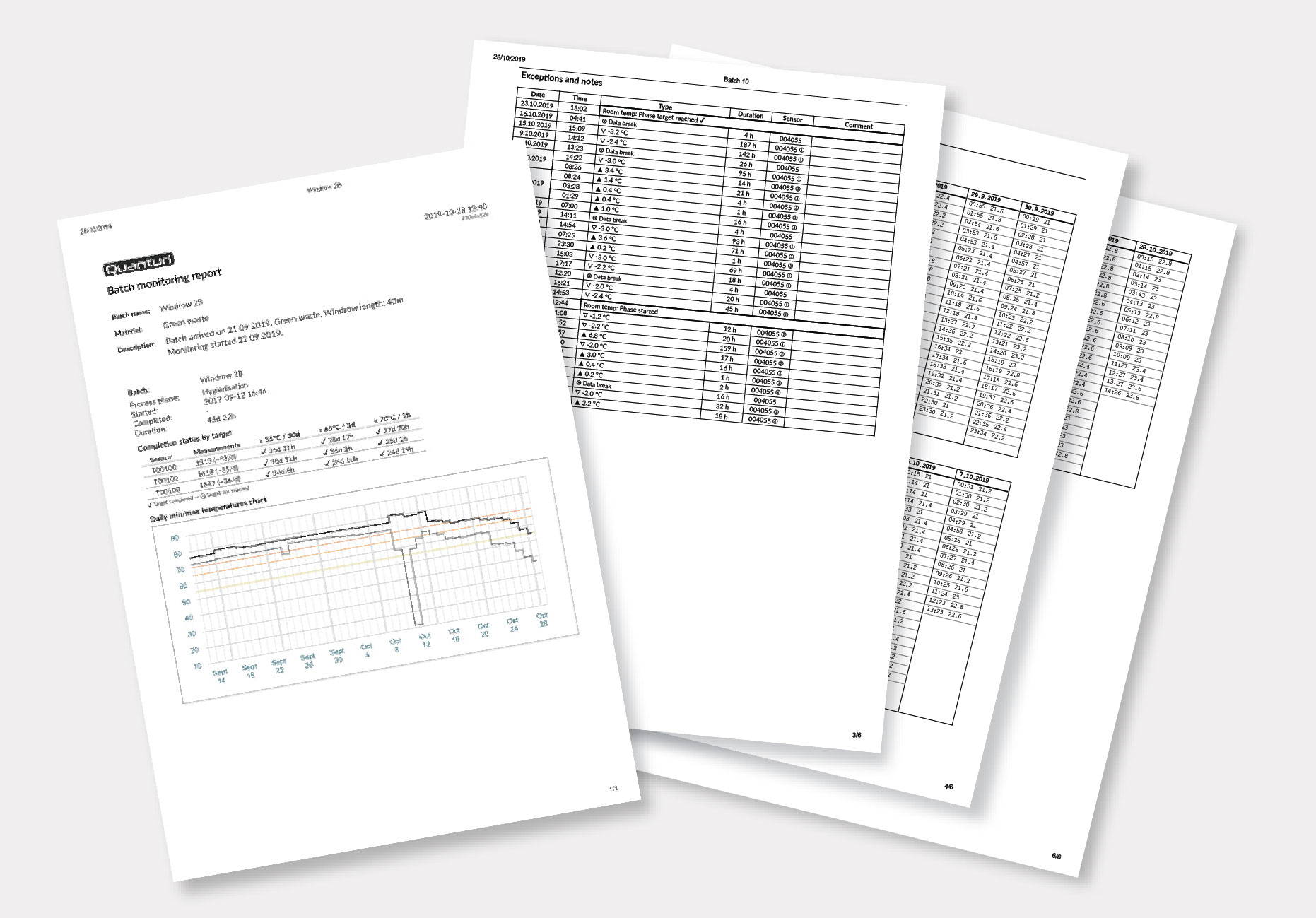 together with conformity reports.

The Quanturi system generates reports that can be used as a guarantee to sanitary Authorities and customers that compost has been produced in compliance with the regulations in effect.
FI: +358 40 587 6976

FR: +33 9 80 80 18 12

DE: +49 38872 509852
Lars Sonckin Kaari 10
FI-02600 Espoo
FINLAND

---