SIVAM distributes HAYTECH in Italy
Quanturi is pleased to announce a new collaboration with SIVAM as strong distribution partner for the HAYTECH system in Italy.
SIVAM has a long tradition as a provider for animal feed and supplements. The company was established in 1932 in Casalpusterlengo and it has more than 10,000 customers in Italy served by its extensive network of agents and 75 employees.
SIVAM currently offers its customers a wide range of products and technological services to help farmers and breeders to make their business more efficient and sustainable. In particular, their focus lies on 3 key businesses: Monitoring - Zootechnics - Agriculture.
In this sense, HAYTECH fits perfectly into the SIVAM portfolio, expanding their solutions for monitoring and animal husbandry. Franco Gerevini from SIVAM: "We decided to market Quanturi's HAYTECH system because we believe in innovative solutions that can actually improve and make the work of farmers and livestock breeders more efficient".
The HAYTECH system, with its continuous temperature measurements and customisable SMS alarms, makes it possible to systematically and reliably control forage quality and increase farm safety by helping to prevent abnormal fermentation and spontaneous combustion of forage.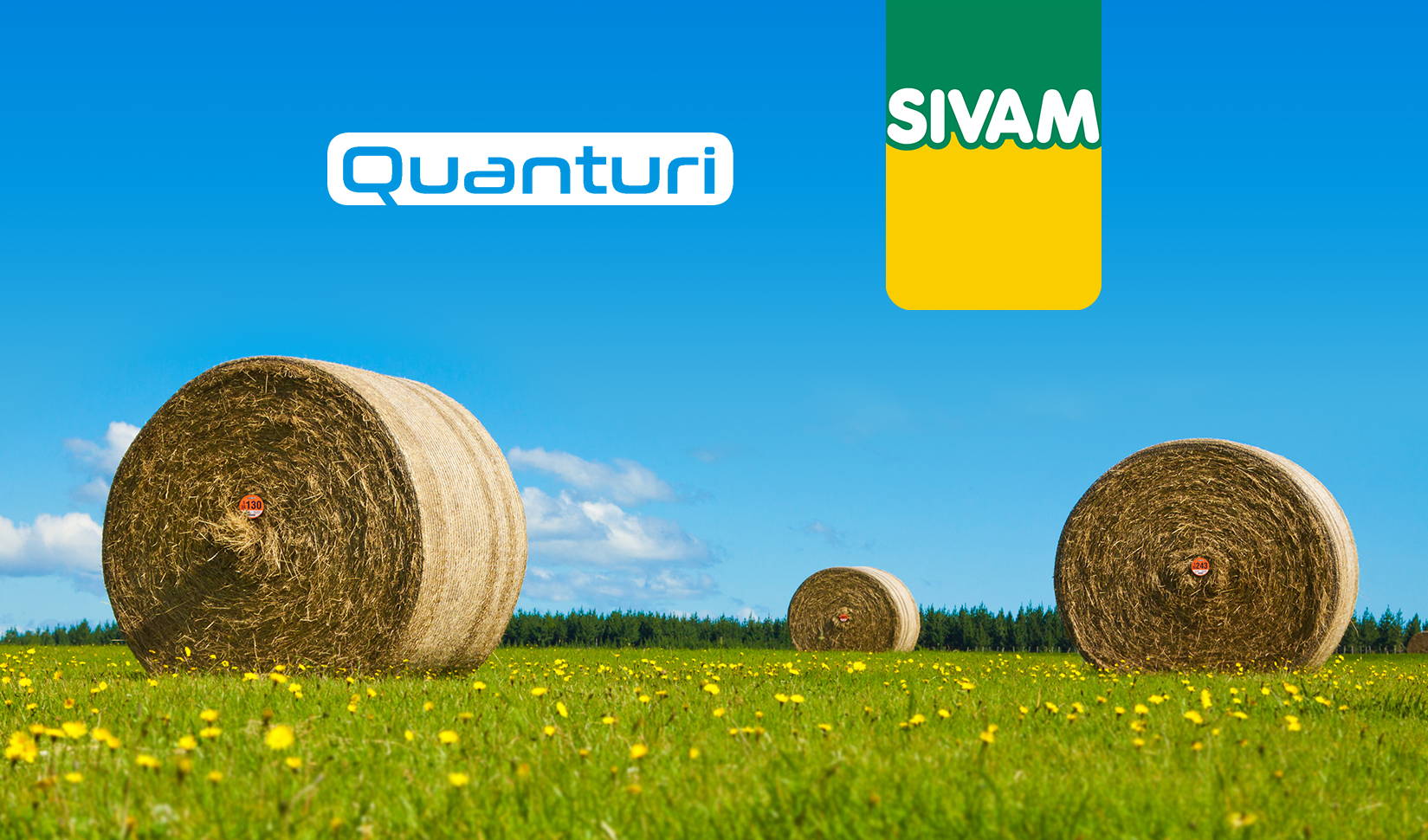 SIVAM - Distributore ufficiale per il sistema HAYTECH in Italia
Quanturi è lieta di annunciare una nuova collaborazione con SIVAM come partner per la distribuzione del sistema HAYTECH in Italia.
SIVAM ha una lunga tradizione come fornitore di mangimi e integratori per animali. L'azienda è stata fondata nel 1932 a Casalpusterlengo e conta più di 10.000 clienti in Italia seguiti dalla sua vasta rete di agenti e dai suoi 75 dipendenti.
Attualmente SIVAM offre ai suoi clienti una vasta gamma di prodotti e servizi tecnologici per aiutare gli agricoltori e gli allevatori a rendere la loro attivitá più efficiente e sostenibile. In particolare, si focalizza su tre linee prodotto chiave: Monitoraggio - Zootecnia - Agricoltura.
In questo senso HAYTECH si inserisce perfettamente nel portfolio SIVAM, ampliando le loro soluzioni per il monitoraggio e la zootecnia. Franco Gerevini di SIVAM: "Abbiamo deciso di commercializzare il sistema HAYTECH dell'azienda Quanturi perché crediamo in soluzioni innovative che possano effettivamente migliorare e rendere piú efficiente il lavoro di agricoltori e allevatori".
Il sistema HAYTECH, grazie alle continue misurazioni della temperatura e agli allarmi SMS personalizzabili, rende possibile un controllo sistematico e affidabile della qualitá del foraggio e un aumento della sicurezza in azienda, aiutando a prevenire fenomeni di fermentazioni anomale e autocombustione del foraggio.
---