Multipoint grain monitoring system
The Quanturi grain monitoring system makes it easy to keep an eye on your grain 24/7 without the daily effort of climbing up to your silos or grain piles to manually measure temperatures. You get notified via SMS about any abnormal situation. Grain aeration is automated to keep grain at its best conditions and optimize electricity costs. The Quanturi system is a guarantee to the authorities and your customers that your grain has been produced under continuous quality control.
How does the system work?

Wireless Multipoint probes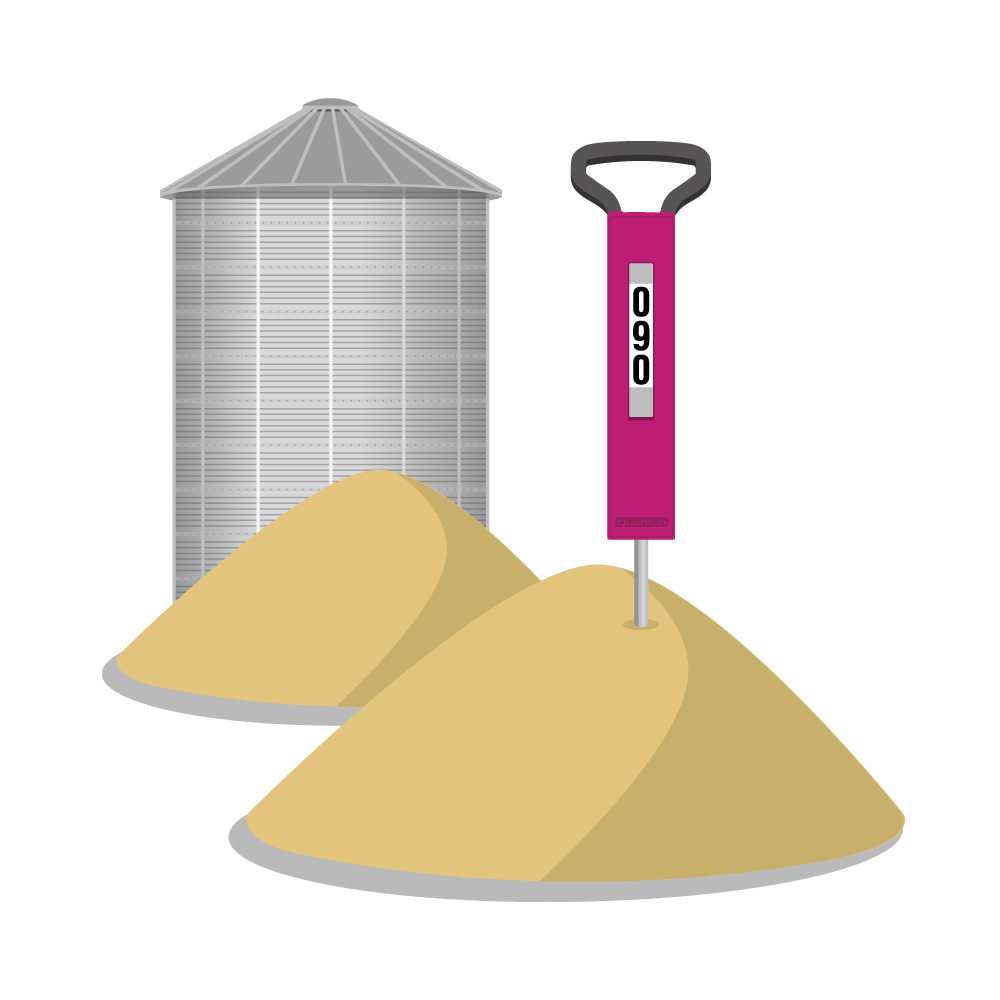 The wireless Multipoint probes, available in lengths up to 4 meters, measure the grain temperature at every meter. They are a great fit for different sized silos and bulk storage facilities.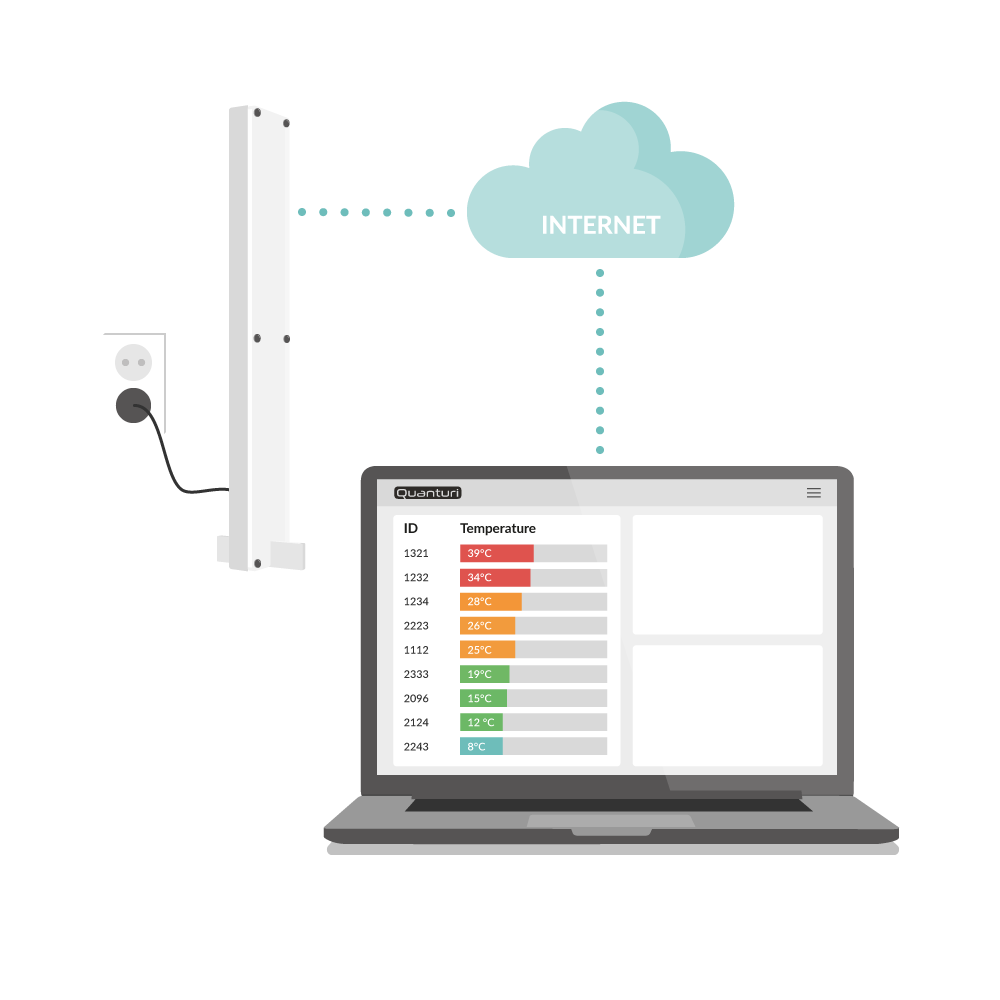 The base station receives the measurement data and sends it to the online service.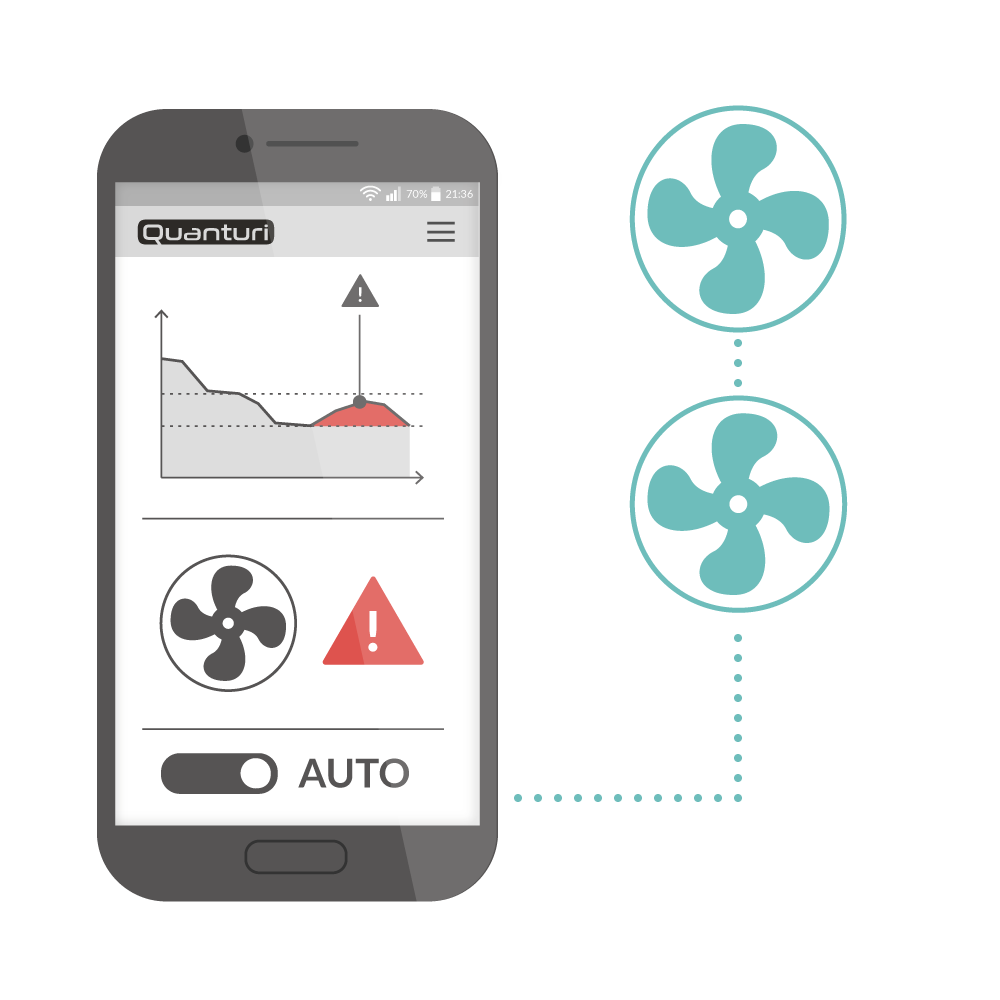 The fan control module automates aeration of grain.
The Quanturi SUPERVISOR service allows you to manage all information about your grain storage and take actions if needed.
Quanturi Multipoint temperature probes are wireless, extremely robust, and durable. They allow real-time tracking of temperature continuously at every meter in grain silos and bulk storage.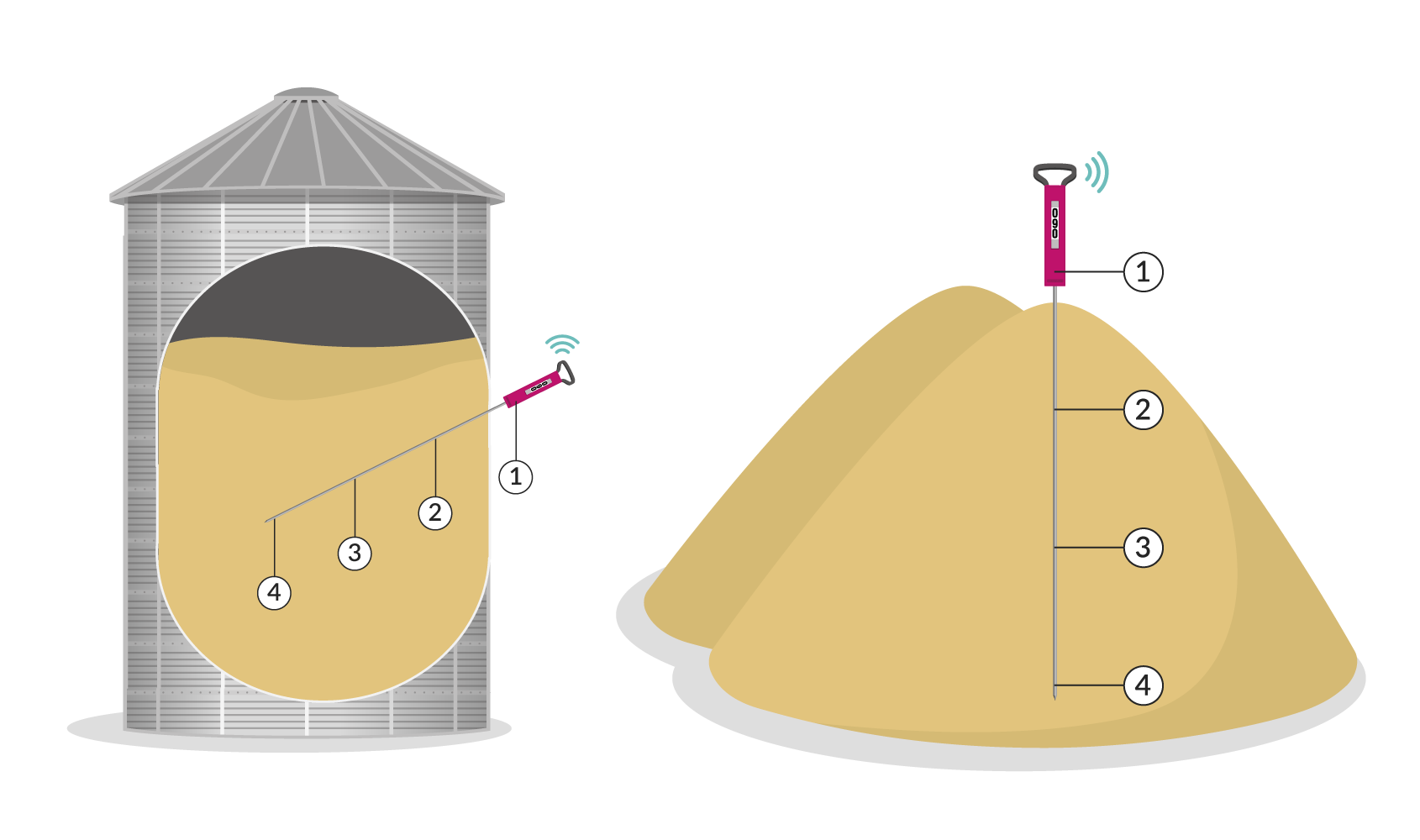 The base station receives the measurement data from the Multipoint probes and sends it every hour to the online service. The base station is either GPRS-based with an internal SIM card or directly connected to the Internet via Ethernet.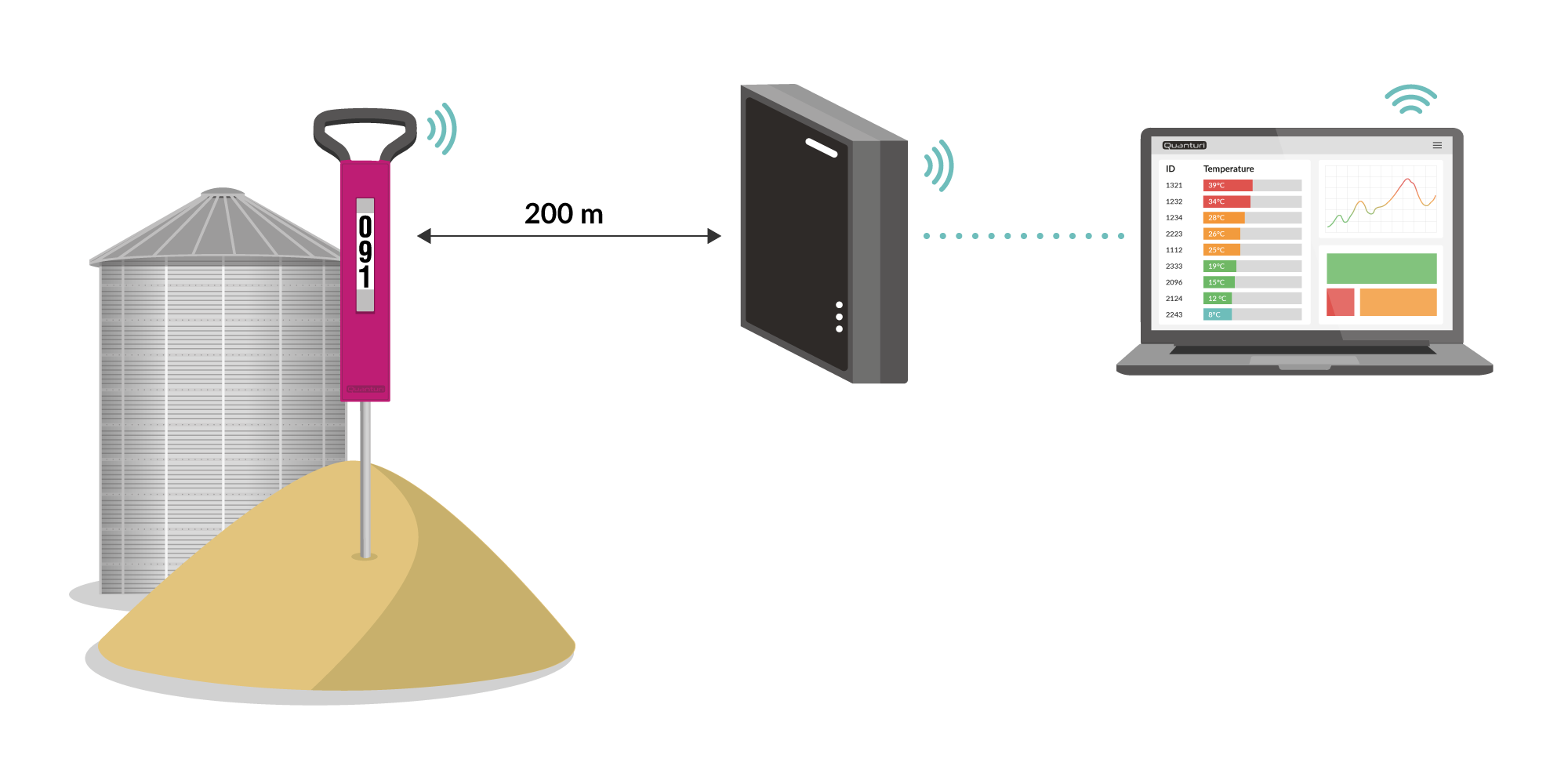 Grain aeration can be fully controlled via our online services. Aeration is automatically triggered based on grain and ambient temperature as well as pre-set scheduling to optimize electricity costs.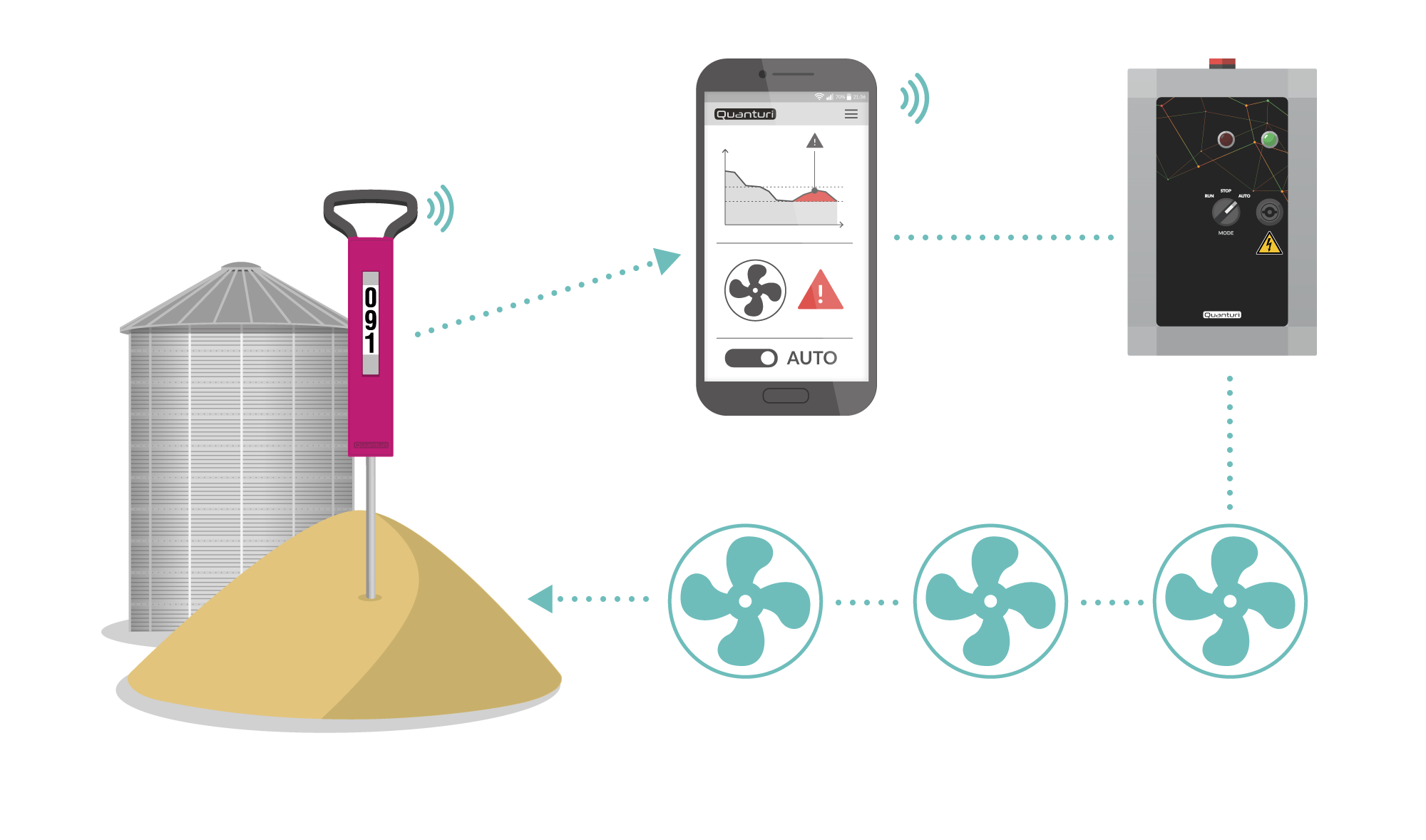 Other monitoring systems can be added to the Quanturi system, yet providing one single interface for all. Quanturi system supports for example wired and wireless temperature systems for large silos.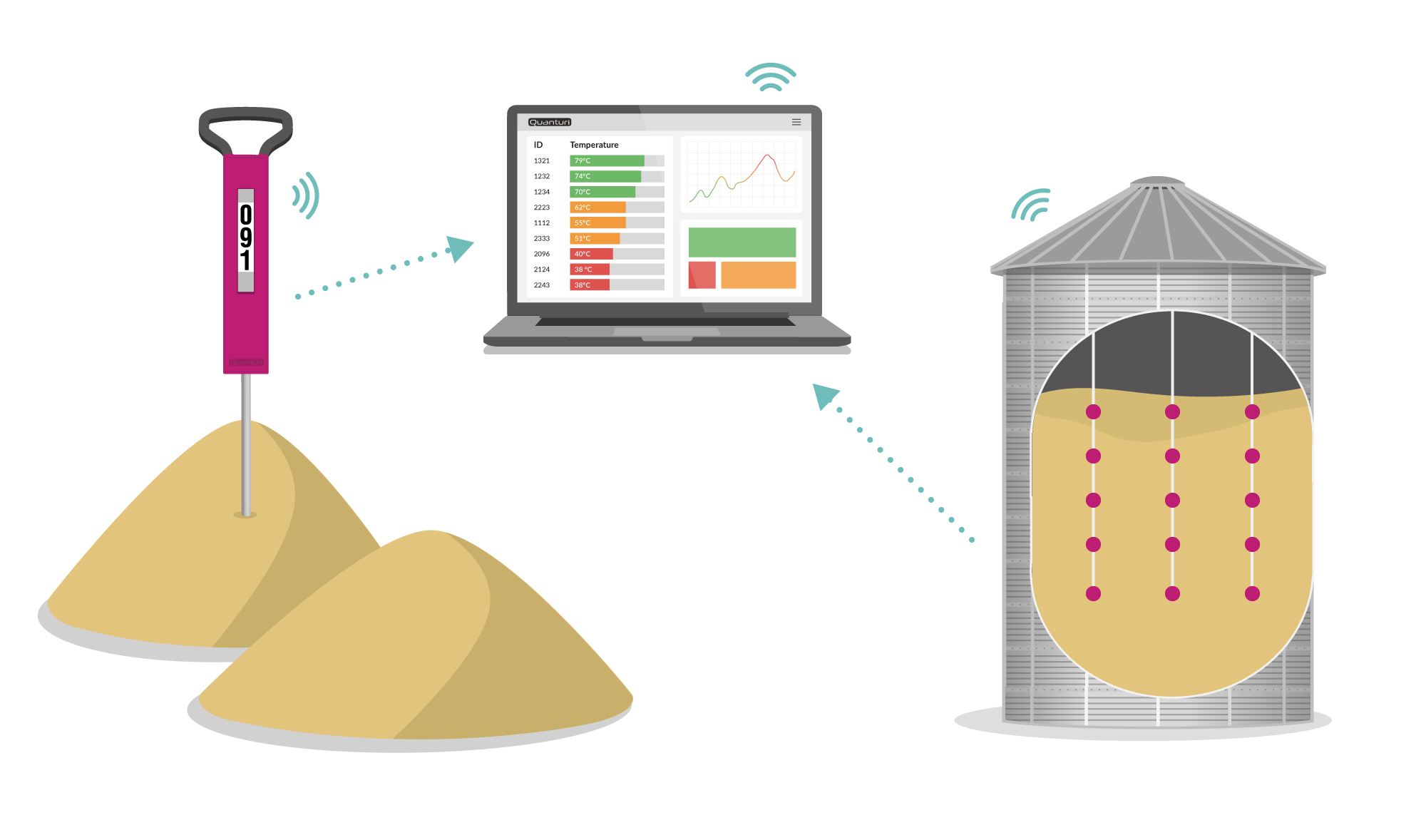 Quanturi SUPERVISOR service

The Quanturi SUPERVISOR online service plan is tailored for both grain silos and bulk storage. The specially designed features allow for an efficient and automated monitoring of the grain temperature all year round.
The application is available under the web address: https://www.quanturi.app.

Multipoint temperature monitoring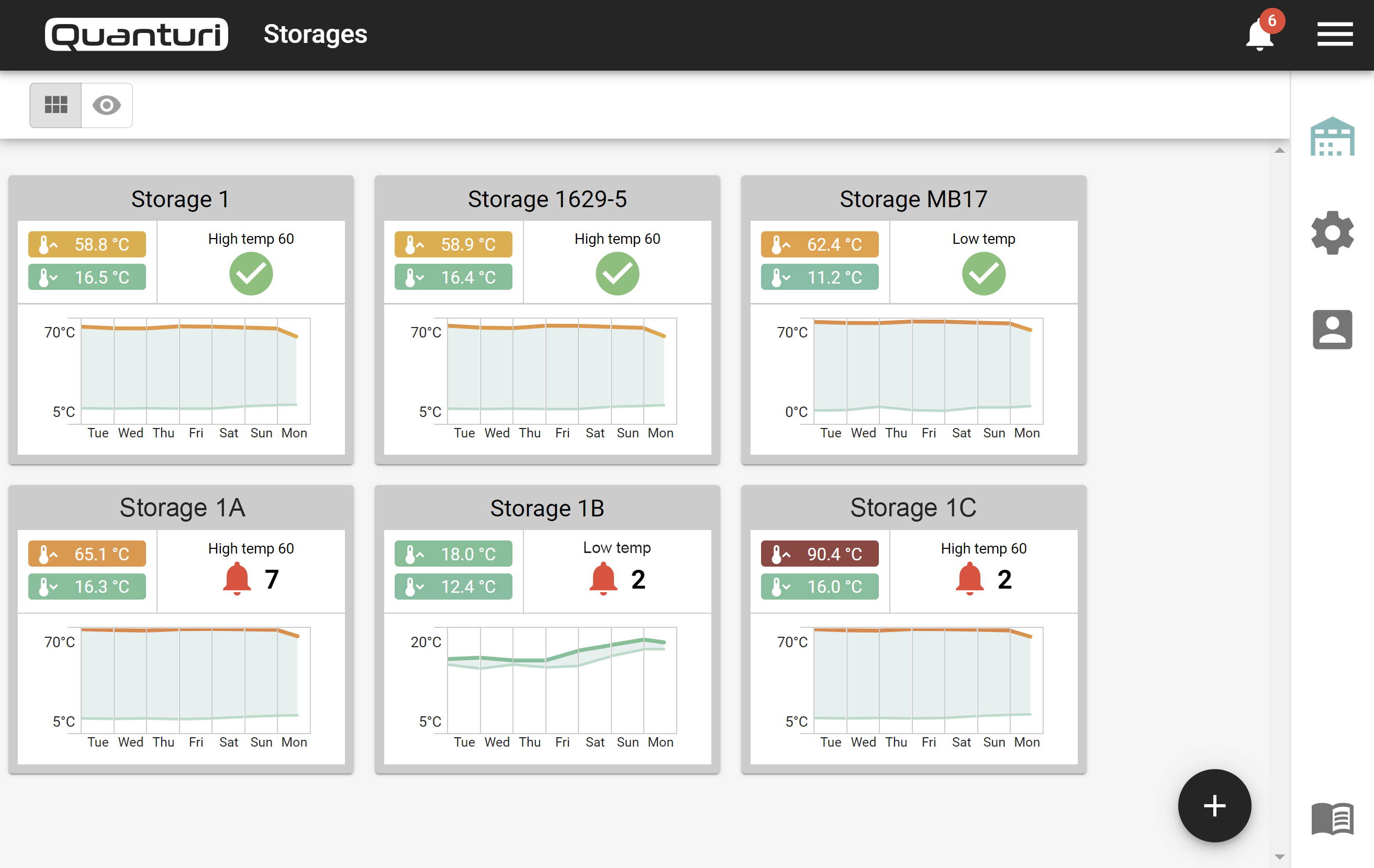 Storages provide an overview of the status of all grain storages on your facility. Clear indicators showing minimum and maximum temperature, tendancies and alerts give the needed information at one glance.
Monitors is a powerful tool to set specific alerts for each stock of grain. Alerts can be based on minimum, maximum or relative temperatures. You can define your own rules and combine several ones to get the best grain management tool ever.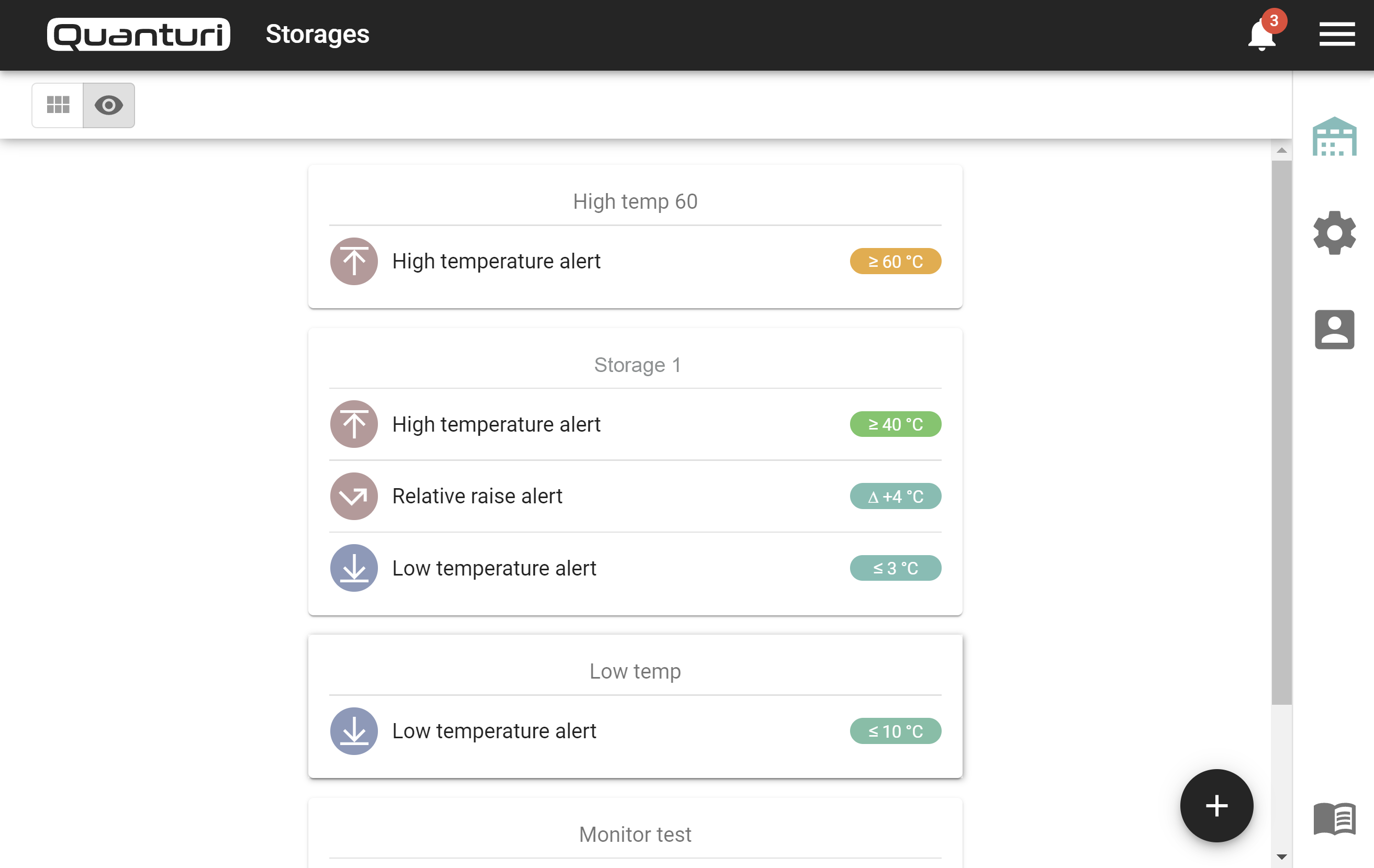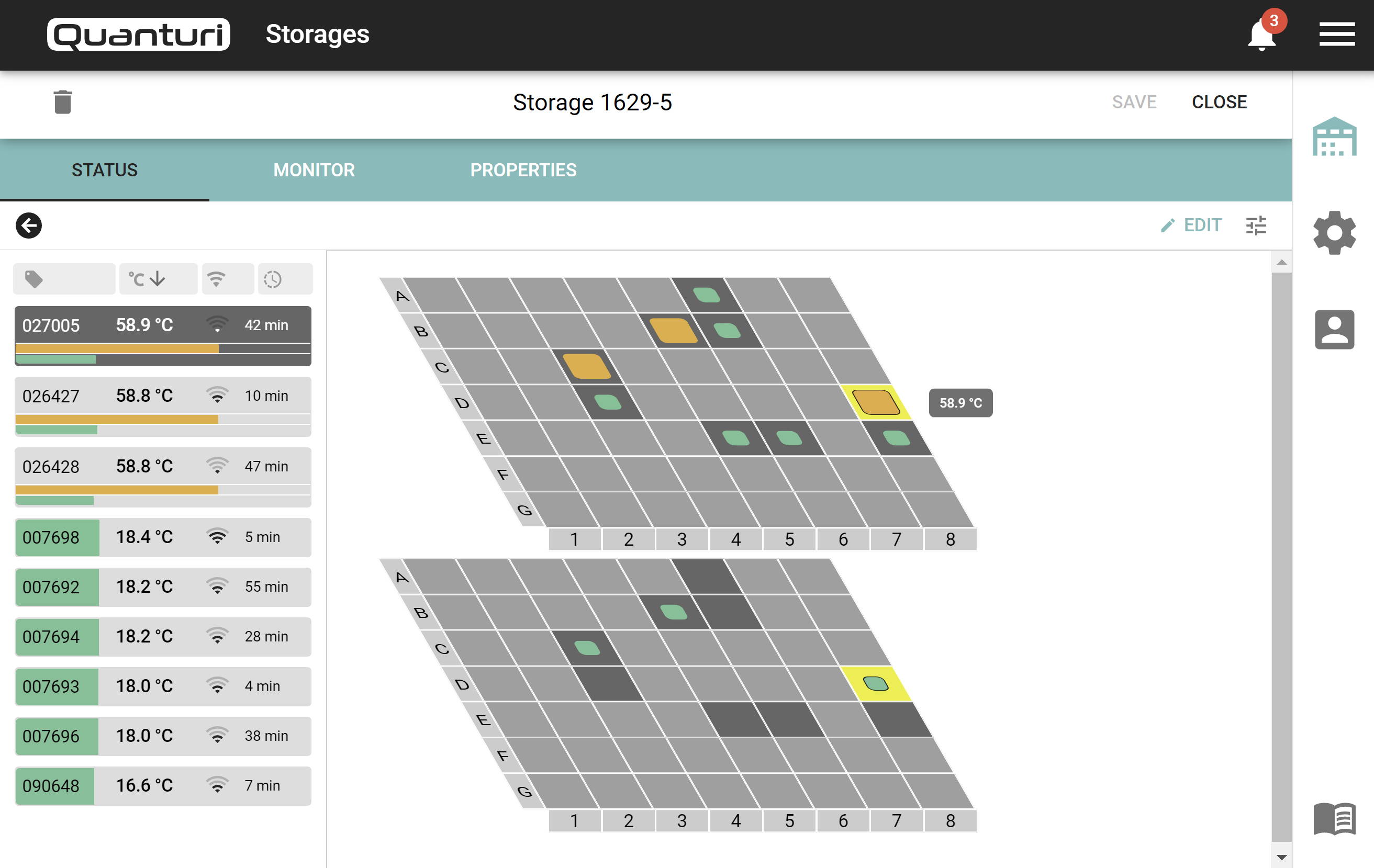 The 3D visualization gives the temperature distribution over the entire storage at different depths. Hot spots are easily detected.
Get started with wireless monitoring today

Call us or fill your information below for a contact request or an offer.

---