Multipoint grain monitoring system
The
Quanturi grain monitoring system
makes it easy to keep an eye on your grain 24/7 without the daily effort of climbing up to your silos or grain piles to manually measure temperatures. You get notified via SMS about any abnormal temperature rise. Provide proof to the authorities and your customers that your product has been produced under continuous quality control.
How does the system work?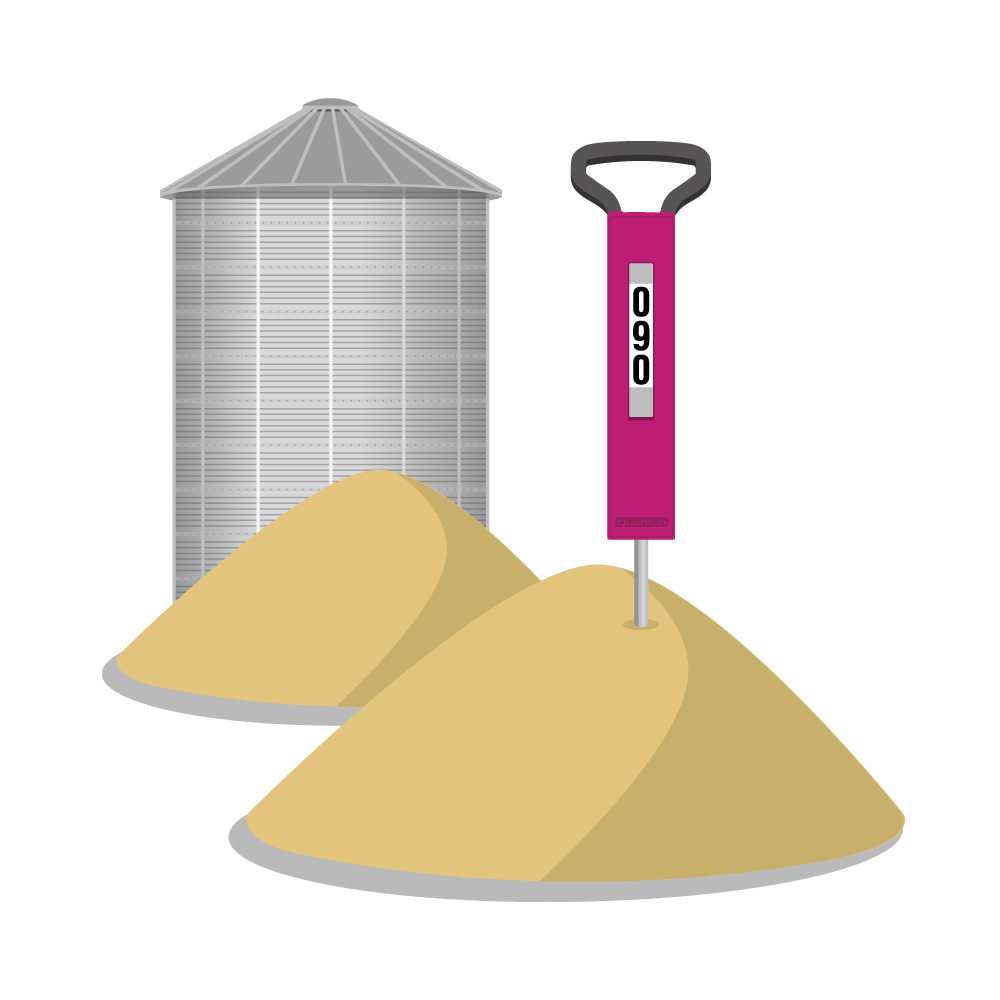 The wireless Multipoint probes are available in lengths up to 4 meters, making them a great fit for different sized silos and bulk storage facilities.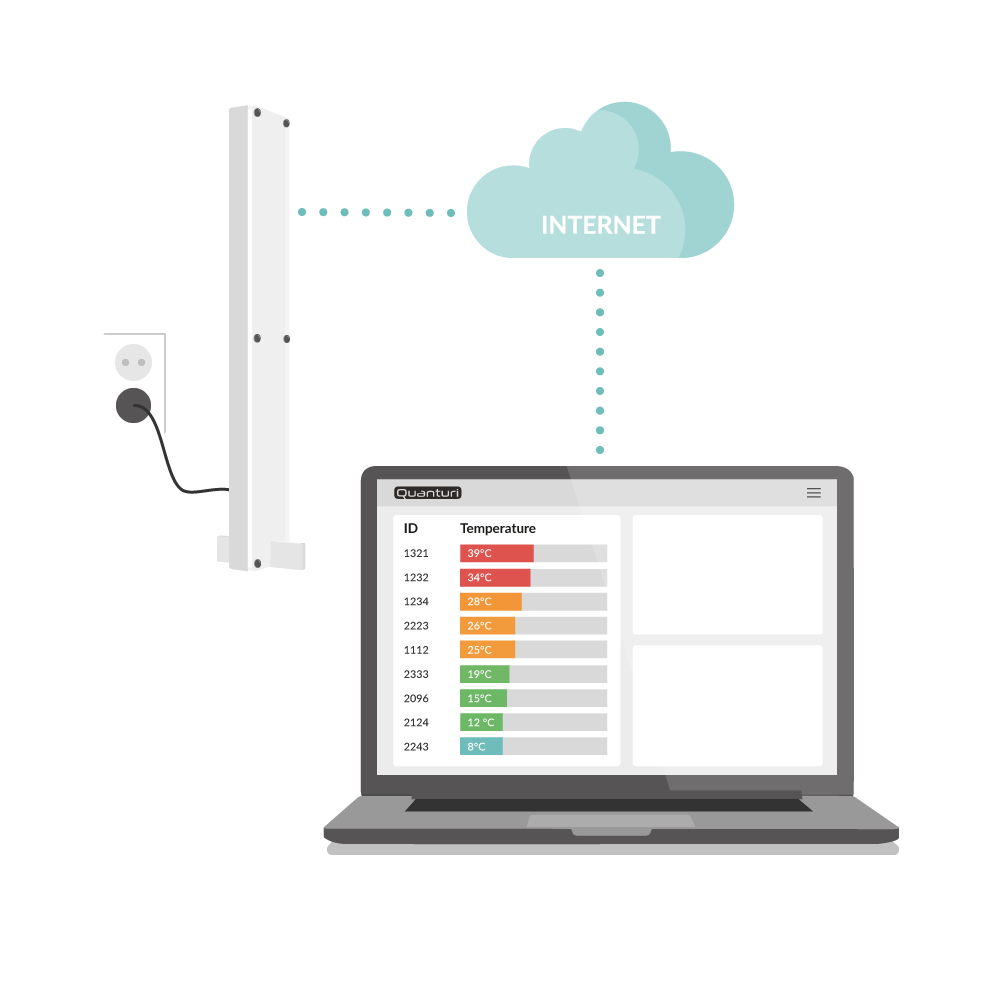 The base station receives the measurement data and sends it to the online service.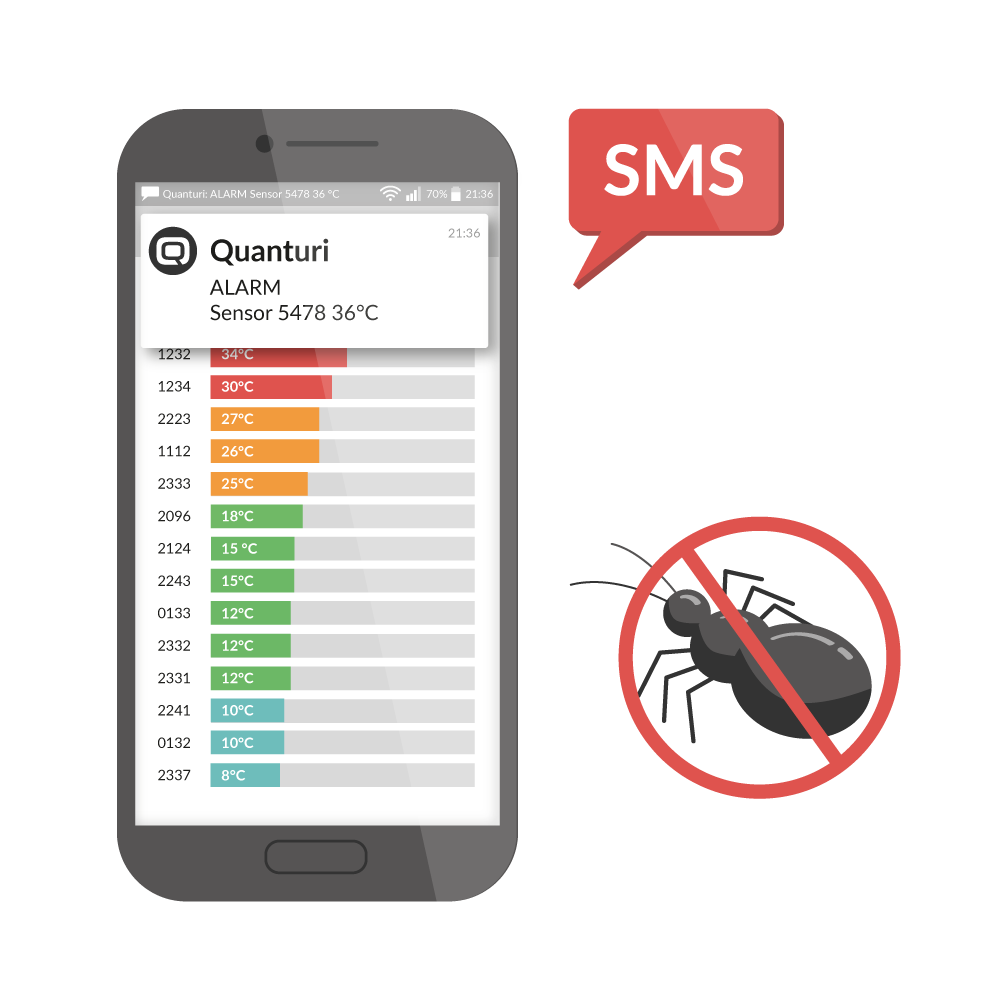 In your account you can visualize temperature data and create compliance reports. SMS alerts are sent in case of abnormal temperatures.

Quanturi Multipoint temperature probes are wireless, extremely robust, and durable. They allow real-time tracking of temperature continuously at every meter in grain silos and bulk storage.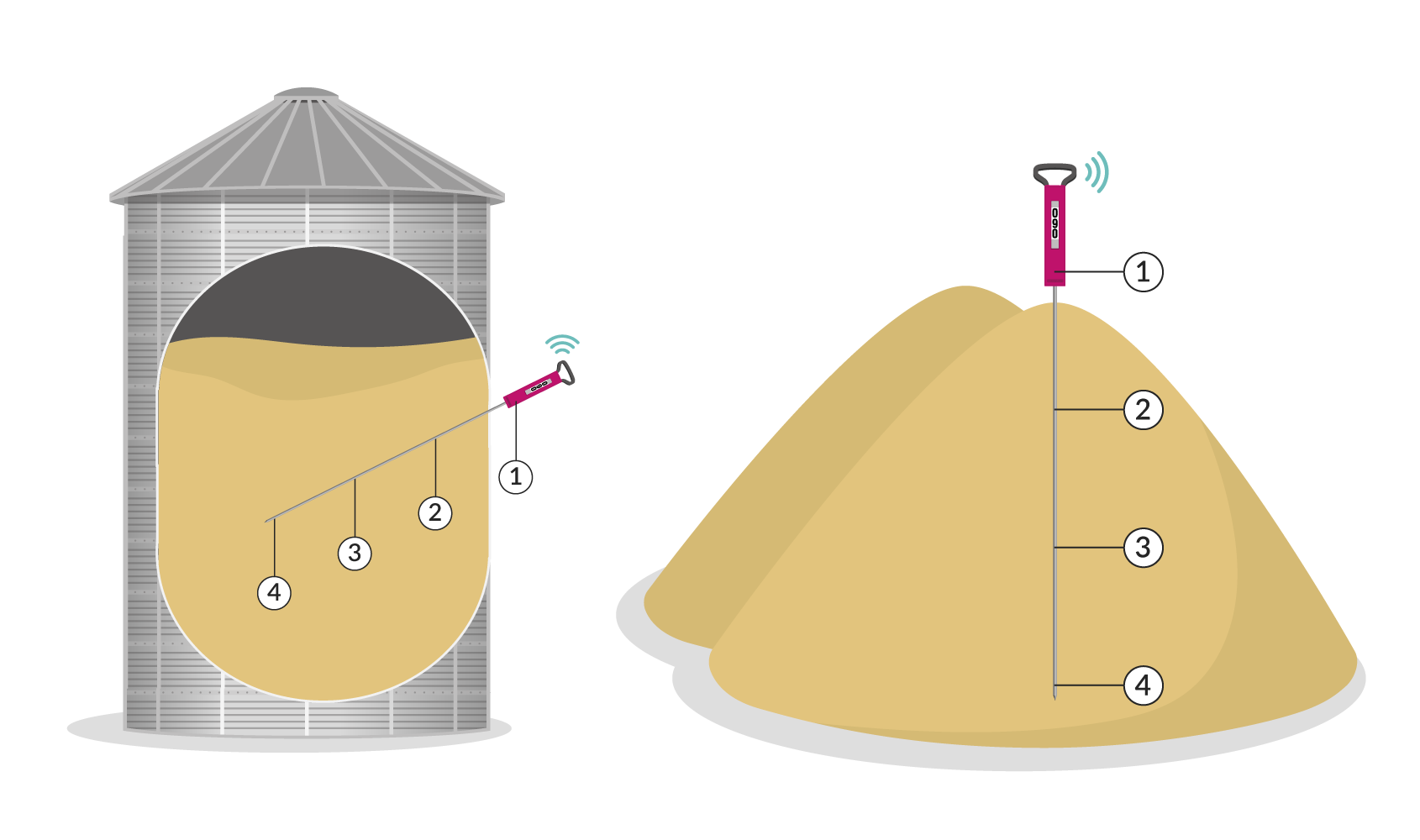 The GPRS base station contains a SIM card and is able to communicate directly via the mobile network with our secure cloud. You can install this base station anywhere as no fixed internet connection is required. A repeater can be used to extend the coverage of the system.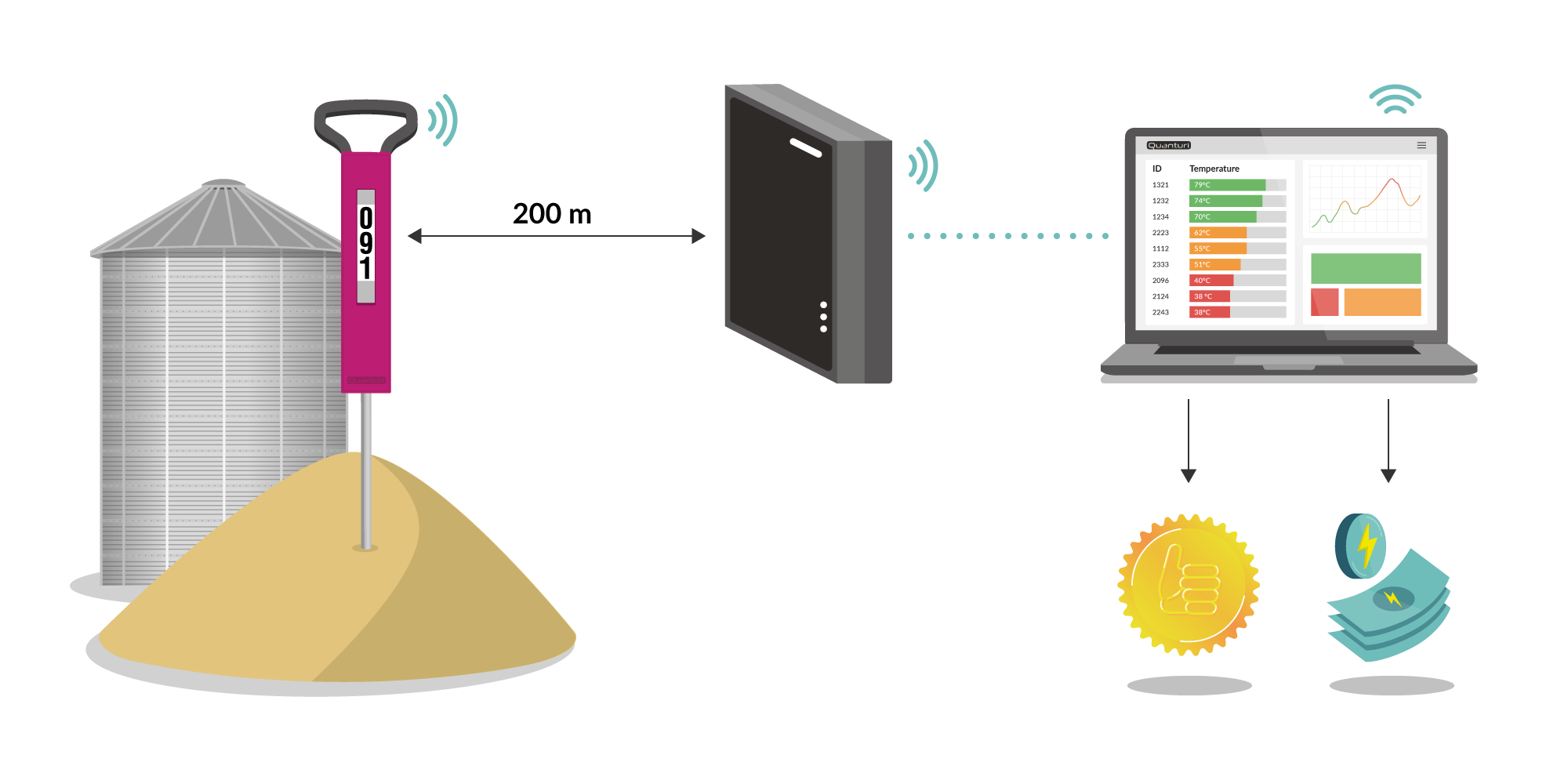 The Grain Data service plan

The Grain data service plan is tailored for both grain silos and bulk storage. The specially designed features allow for an efficient and automated monitoring of the grain temperature all year round.
The application is available under the web address: https://www.quanturi.app.

NEW: Multipoint temperature monitoring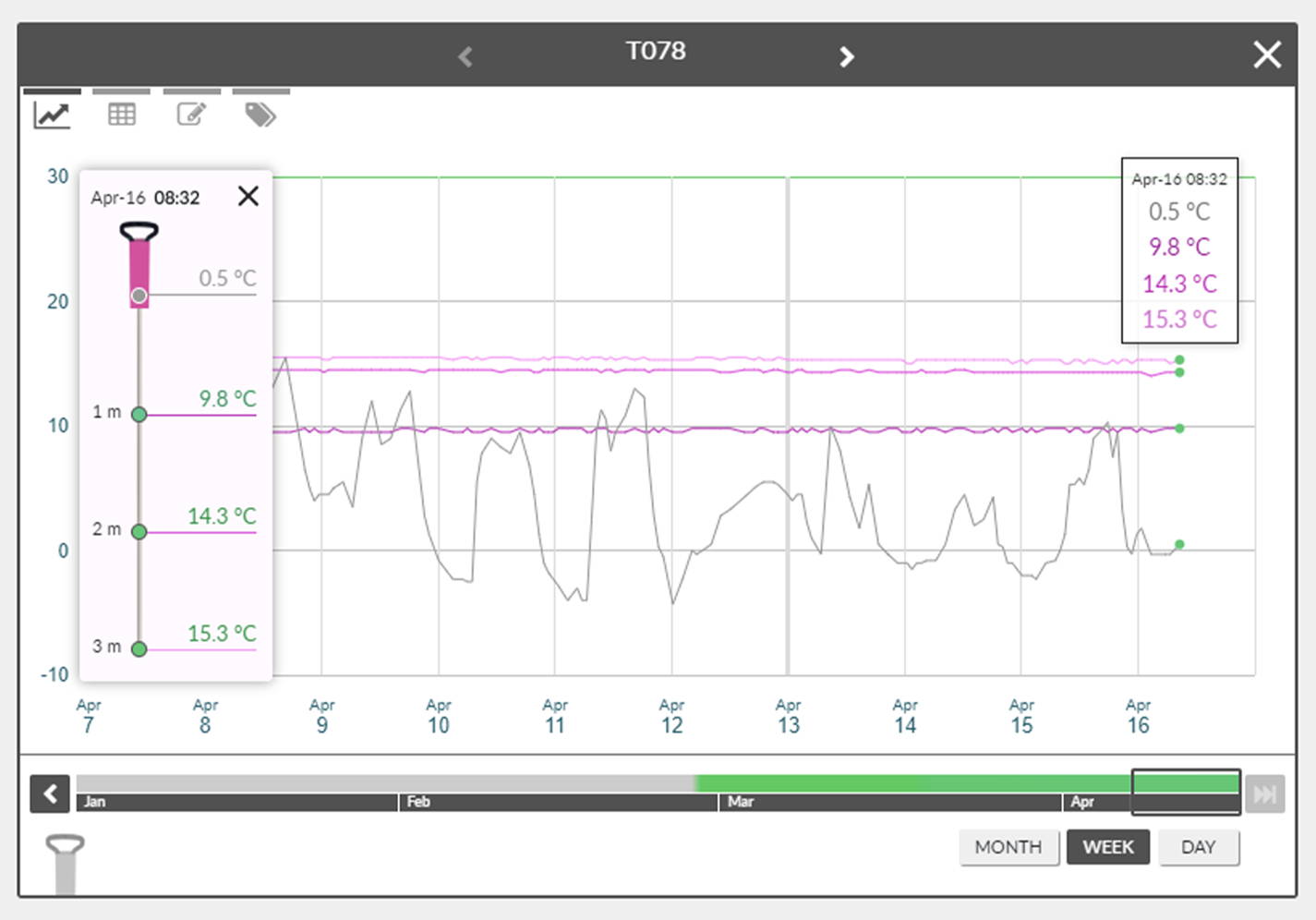 • Temperature history for each individual probe for up to 1 year.
• Clear interface allowing temperature comparison between multiple measurement points inside grain and ambient temperature.
• Adjustable viewing period per day, month or year.



NEW: Conformity reporting

• Traceable data reports for each batch of grain.
• Data analyzing, reporting and archiving.
• Data export for further analysis.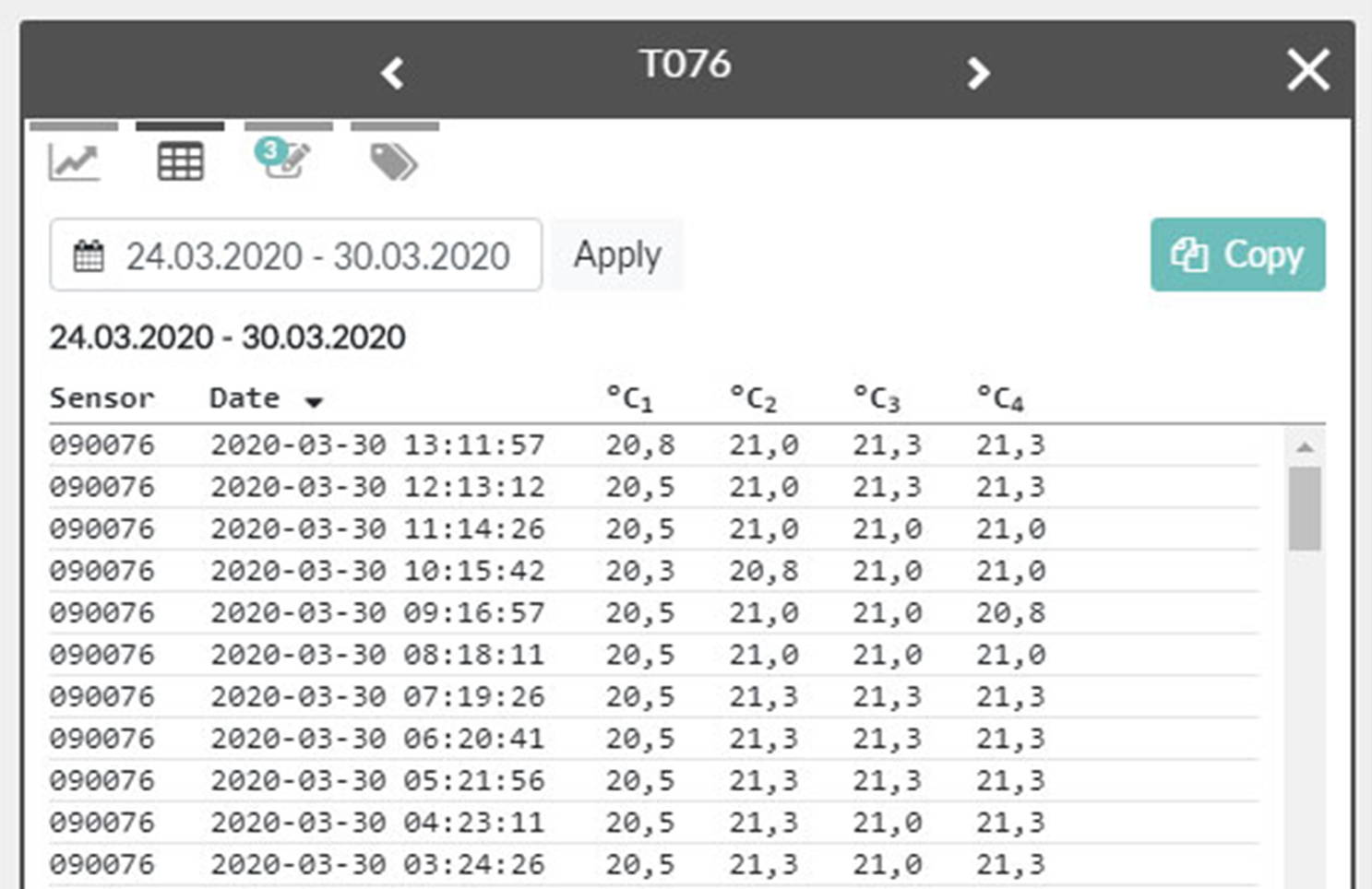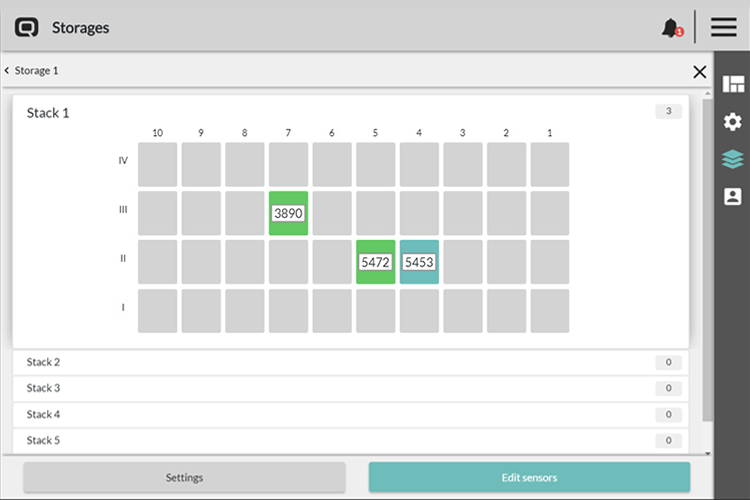 New: Virtual storage mapping

• Virtual custom location map of the storing facility.
• Probe placement for easier location in case of alerts.
• Instant overview over the heat distribution within one storage.
You can set custom alert levels for all your Tango M Sensors and individual alerts for Sensor groups. You will receive an alert SMS in case temperatures rise above those levels.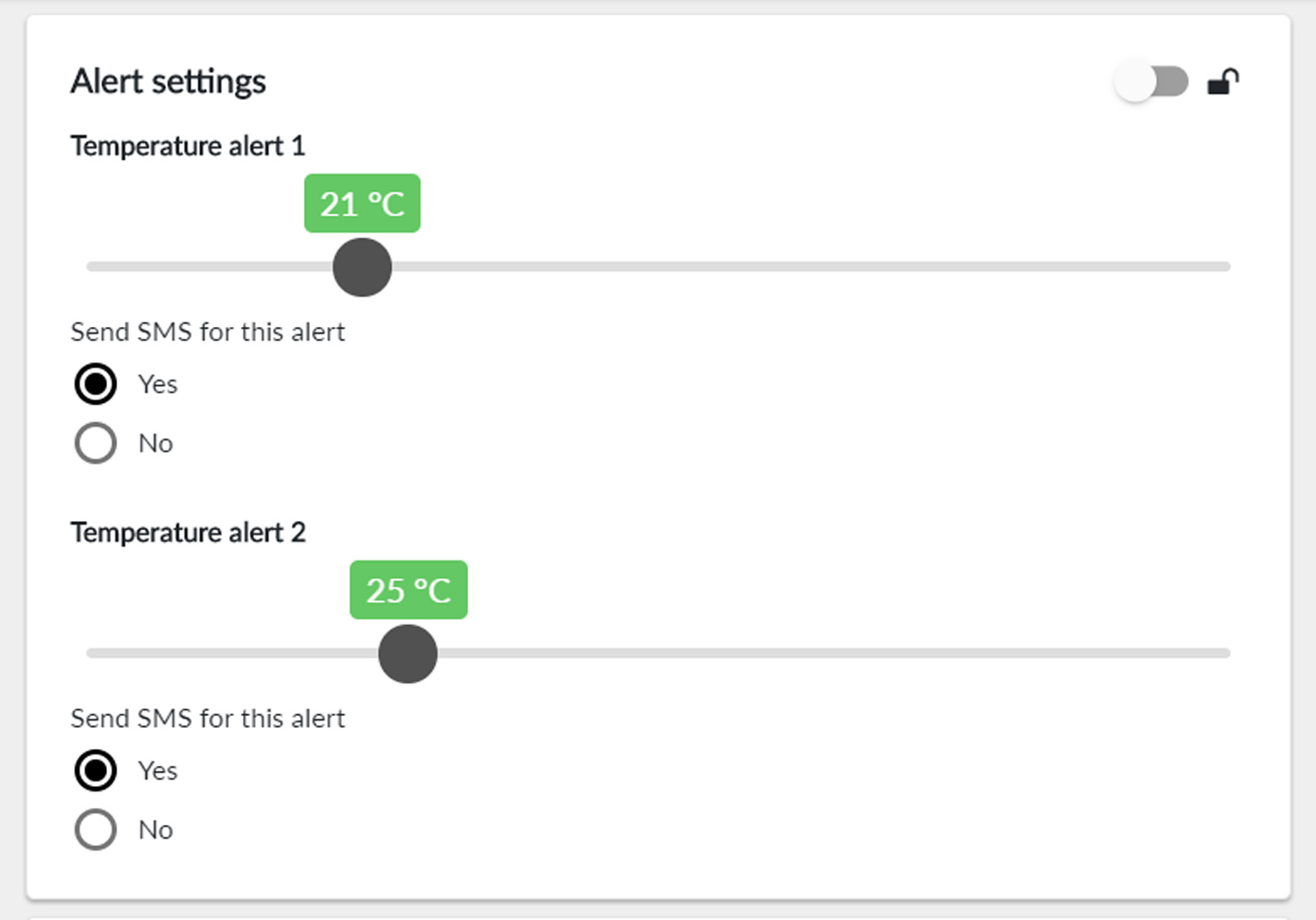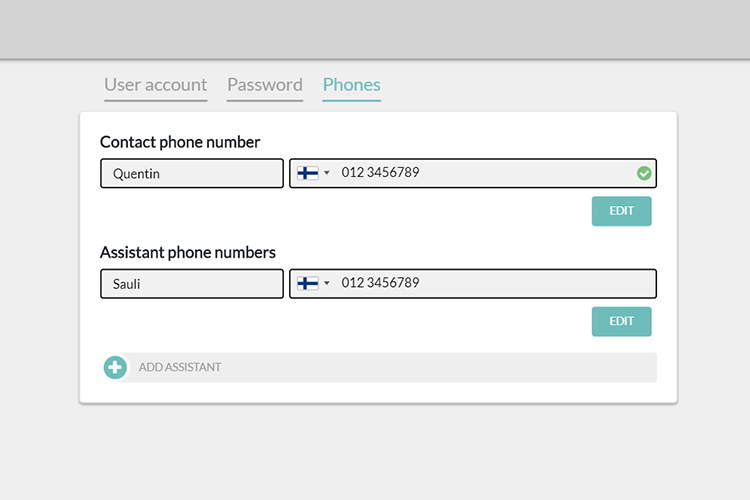 In the Account view you can see your account information. Under the Phones tab you can change the telephone number or add additional telephone numbers for the alert SMS messages.
With these features you can rename your sensors and add notes and commentary about the type of grain, the ventilation process or any other important information.
---