The Quanturi wireless compost temperature monitoring system
The
Quanturi compost system
wirelessly monitors the temperature of your compost. It reduces labor costs while increasing efficiency, quality and operational control.
How does the system work?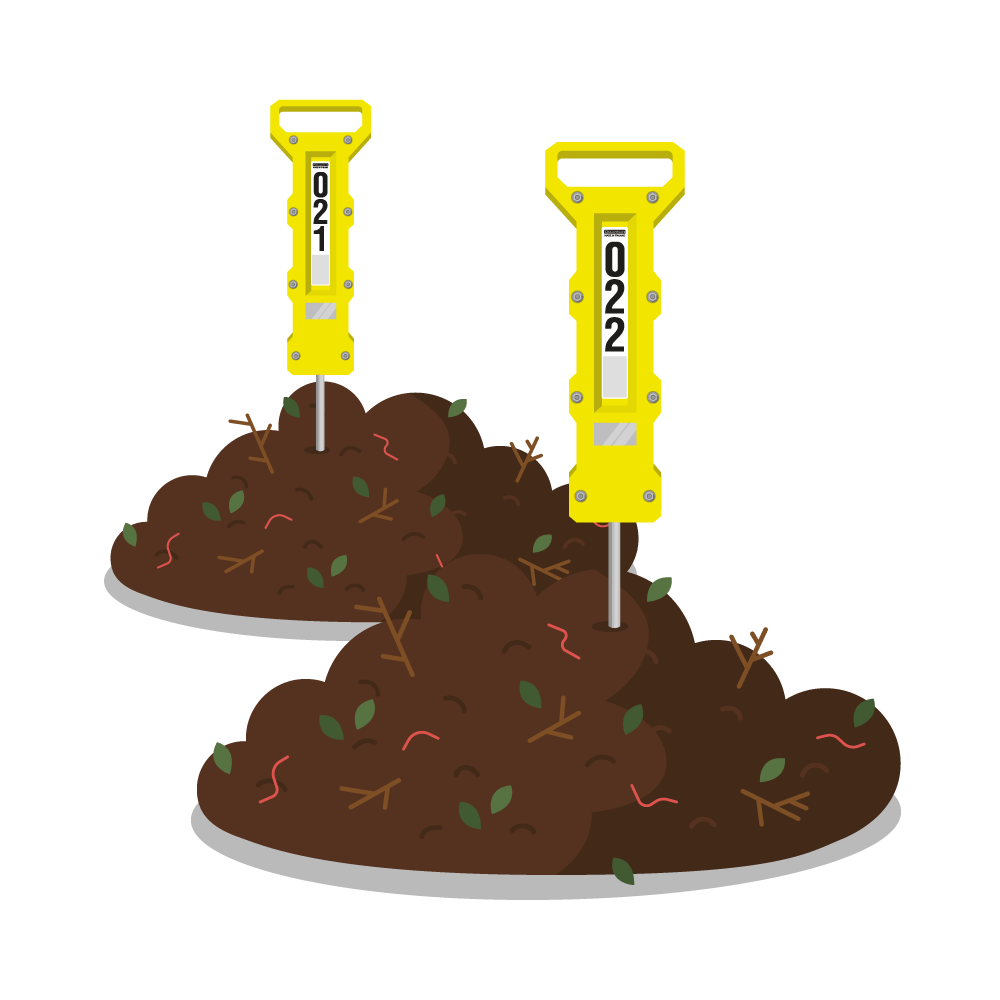 Wireless sensor probes measure the temperature of your materials 24/7.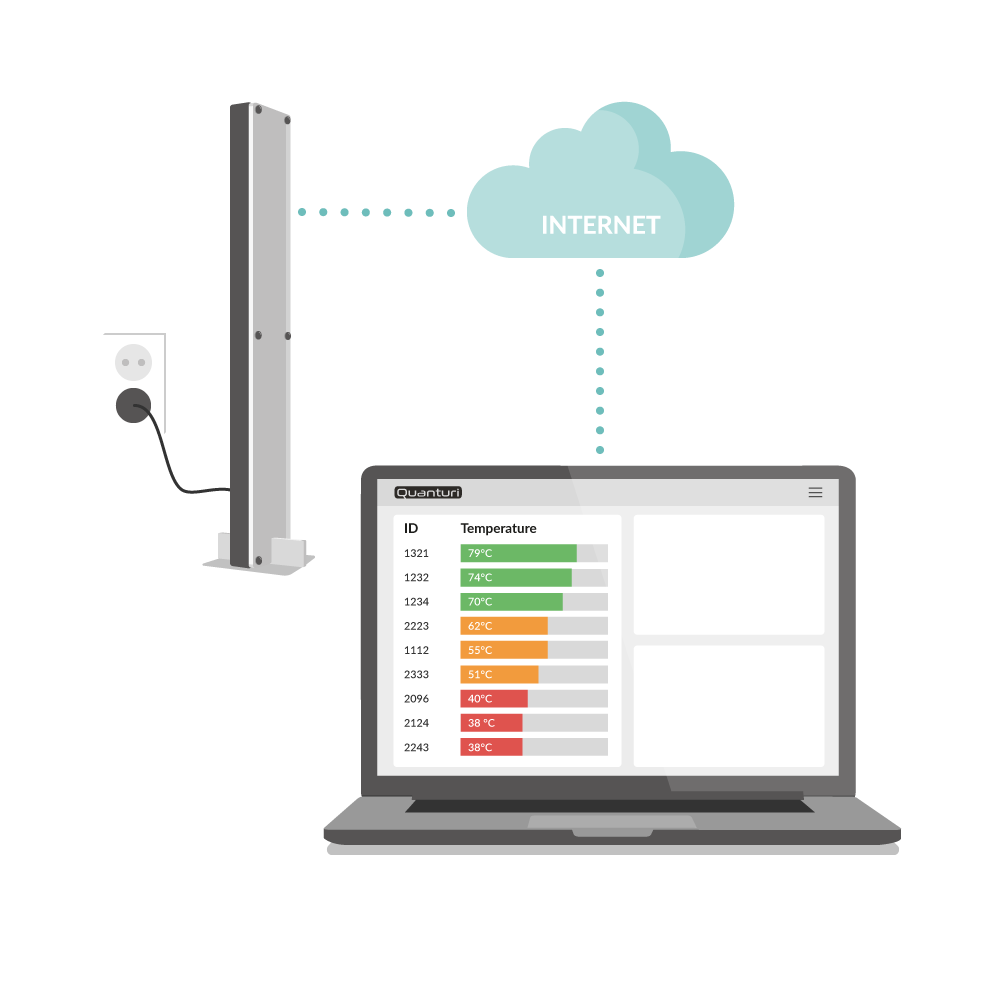 The base station receives the measurement data and sends it to the online service.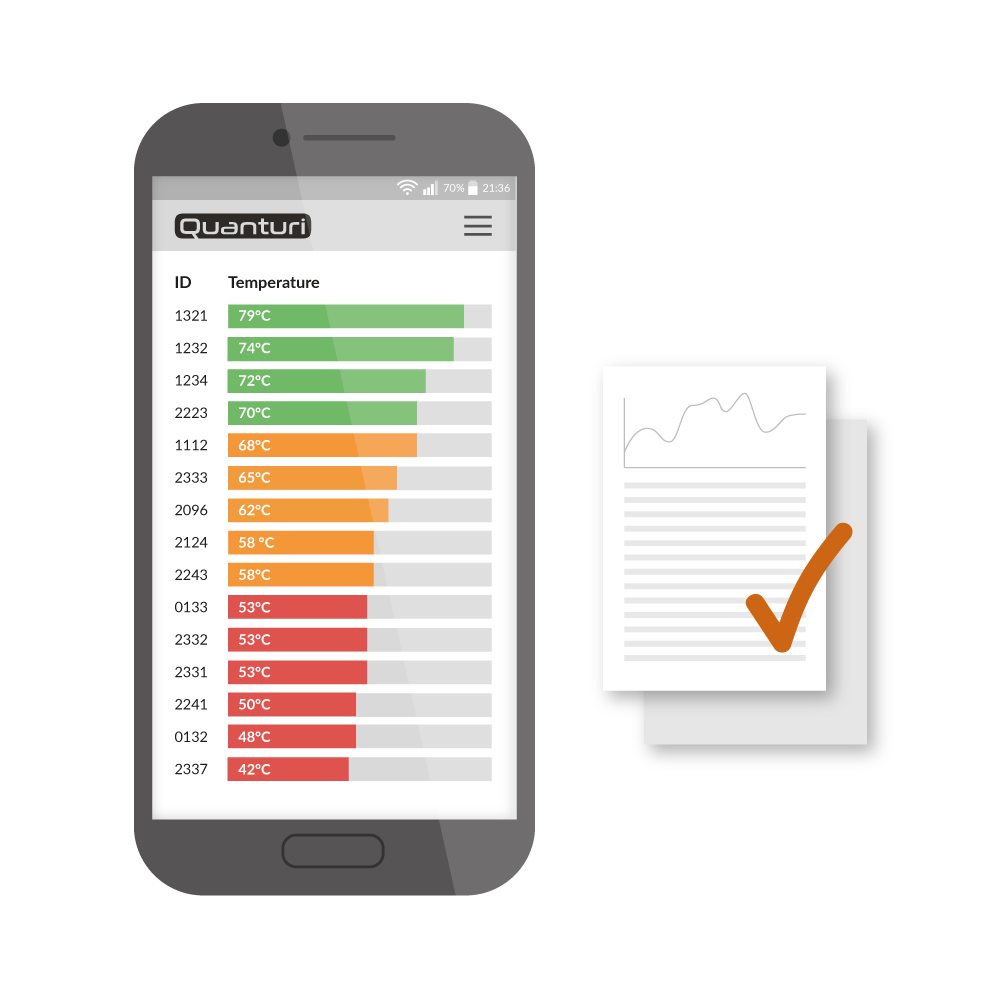 In your account you can visualize temperature data and conveniently export it to create compliance reports.
Quanturi temperature probes are wireless, extremely robust, solid and durable; hence allowing tracking of temperatures in compost windrows in real-time and continuously.

The durable yellow probes are easy to spot, and they are suitable for both open windrows and in-vessel operations. The recommended size for compost is 100 cm spike length, but our probes are also available in 180 cm and 250 cm length for extra large windrows.


Our GPRS base station contains a SIM card and is able to communicate directly via the mobile network with our secure cloud. You can install this base station anywhere and no fixed internet connection is required. A repeater can be used to extend the distance to the probes.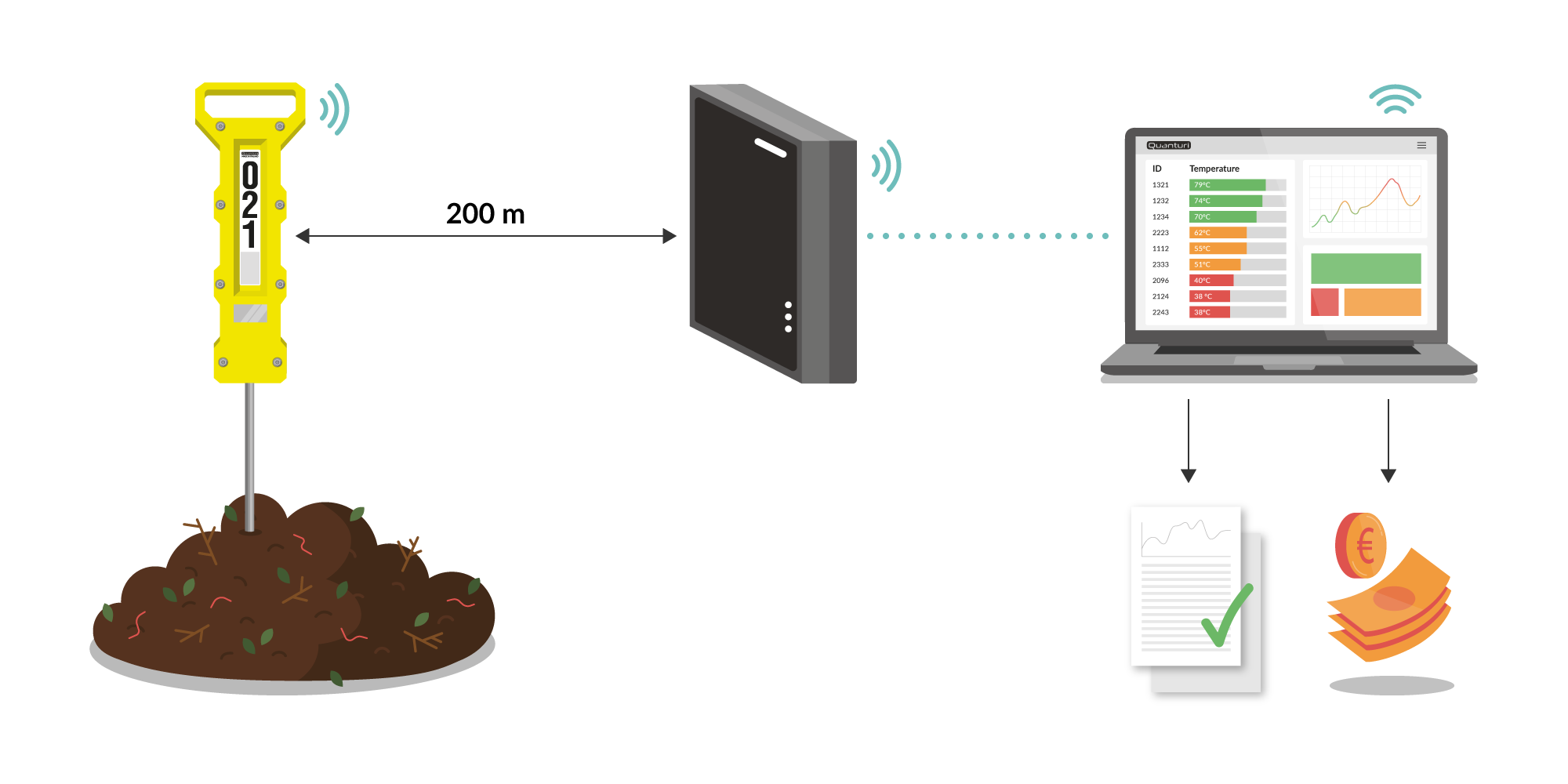 The compost DATA service plan
The Compost DATA service plan is tailored for industrial composting facilities. The specially designed features allow for an efficient and automated monitoring of the compost temperature year round. The service is available on Quanturi.app. This is the service application for visualizing the sensor temperatures and for customizing youraccount settings. The application is available in web address: https://quanturi.app.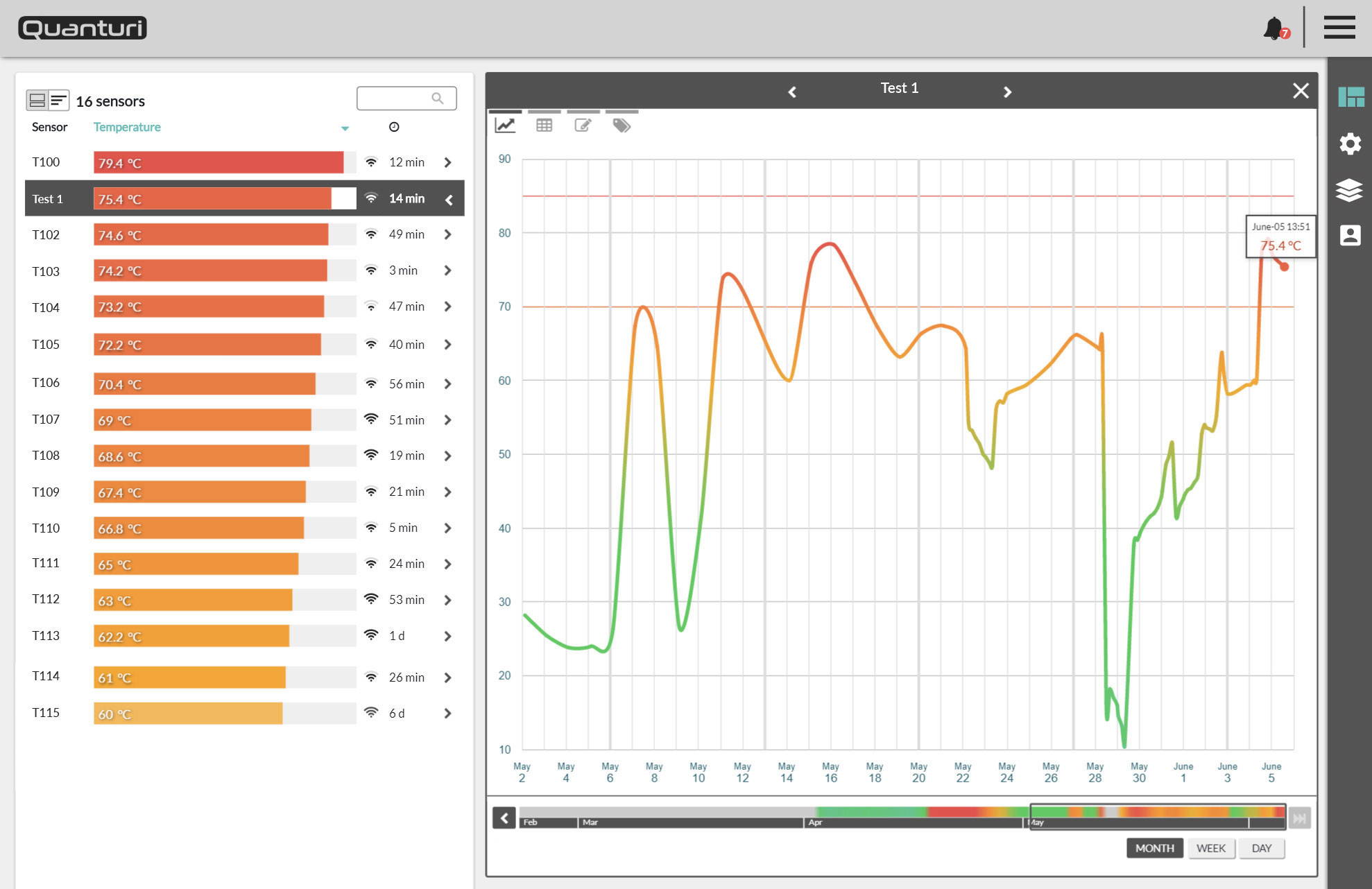 By opening an item on thelist, the detailed sensorinformation will be expanded.The information shows thetemperature history of theselected sensor for a periodof the year.

You can choose todisplay the data for a month,week or day at a time.
You can copy the data andexport it in a .csv file formatfor further analysis or tocreate reports to ensureconformity and traceability.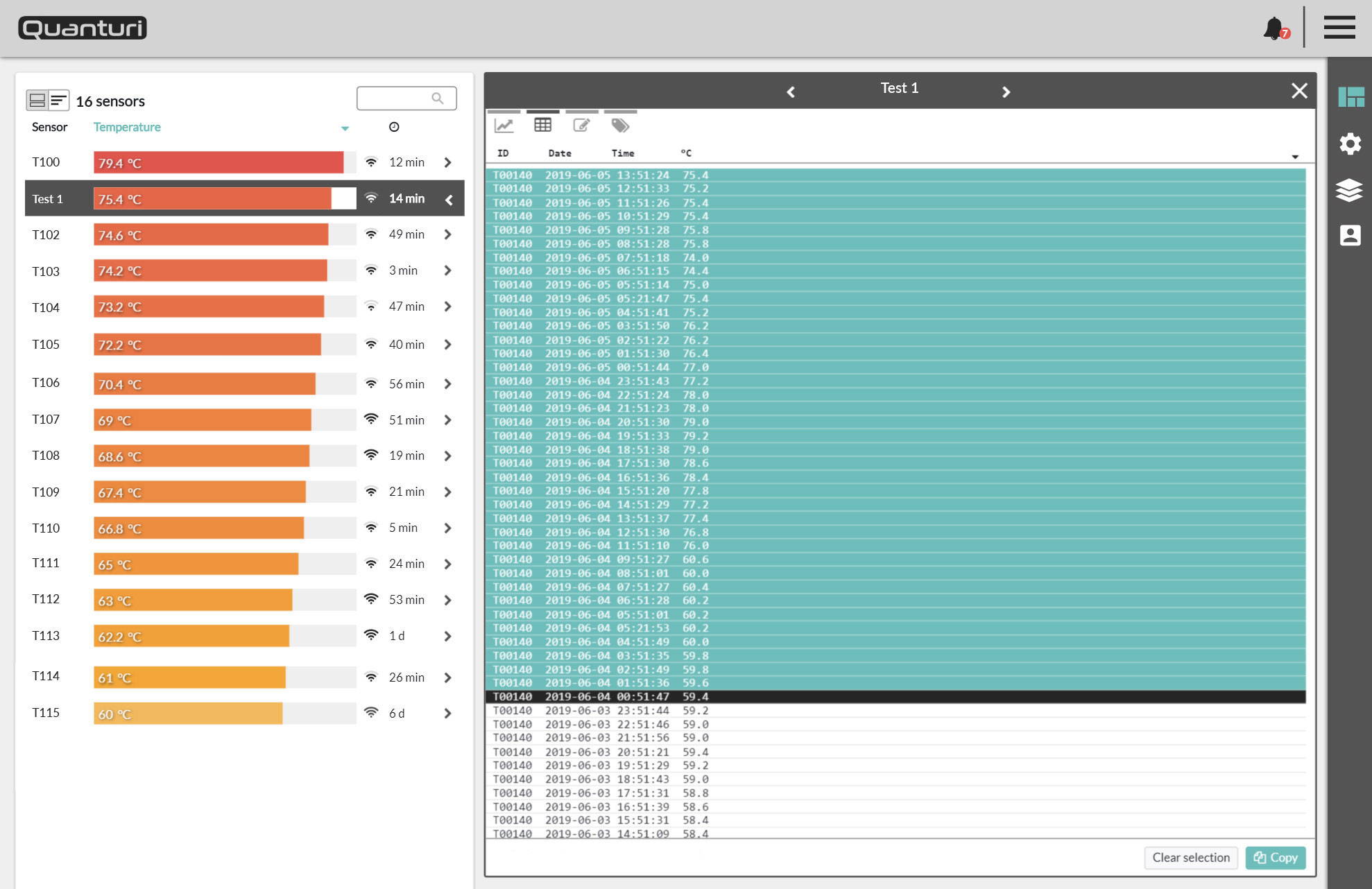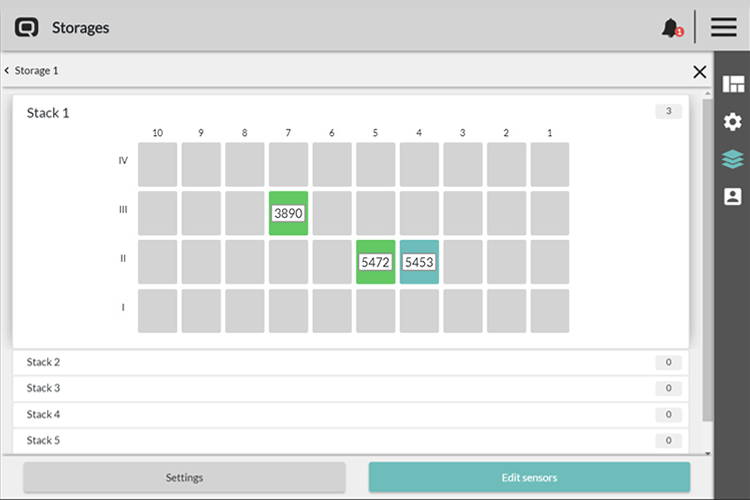 In the Storages view you candefine your storage facilitiesand specify locations of thesensor probes.
The temperature history shows the change of temperature over time. Here you can also add notes or change the sensor's name.

In the Account view you cansee your account information.Under the Phones tab you canchange the telephone numberor add additional telephonenumbers for the alert SMSmessages.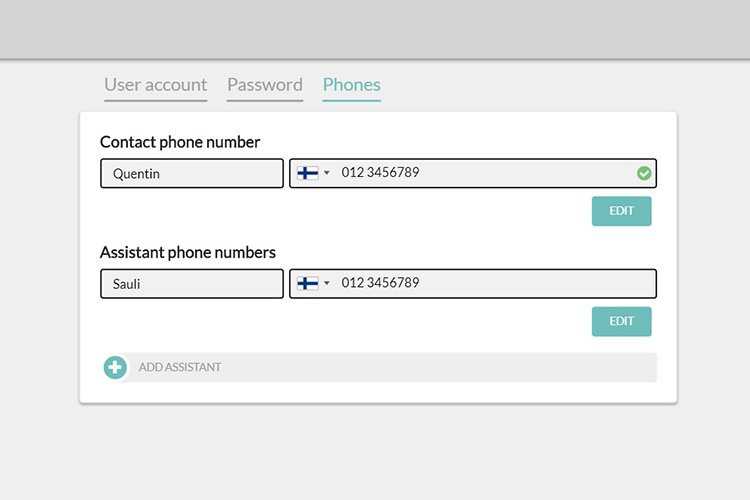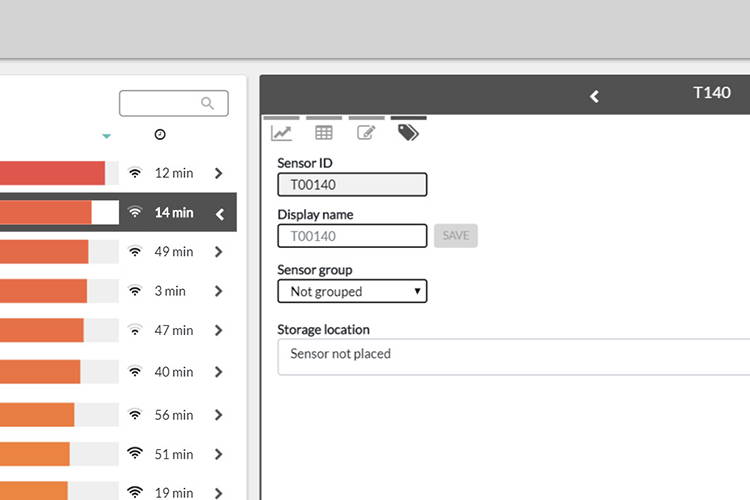 With these features you canrename your sensors and addnotes and commentary aboutthe nature of your compost,the process or other importantinformation.
---