The HAYTECH service plans
Quanturi.app is the service application for visualizing the sensor temperatures and for customizing your account settings. The application is available in web address: https://quanturi.app.
| | | |
| --- | --- | --- |
| Features | Free | PREMIUM |
| Sensor list | ✔ | ✔ |
| Adjustable alert levels | ✔ | ✔ |
| Assistant phone numbers | 1 | 3 |
| Temperature history | | ✔ |
| Sensor notes | | ✔ |
| Sensor naming | | ✔ |
| Storage locator | | ✔ |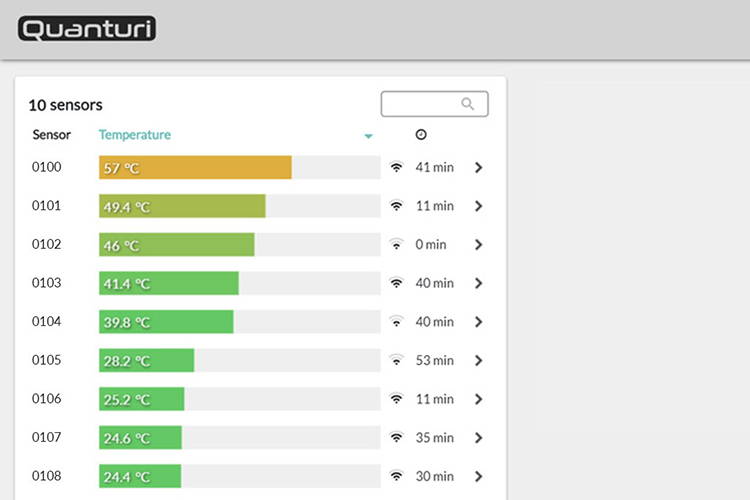 See all the sensors on one glance. The Sensors are displayed with their ID and the latest measurement with timestamp. Hottest sensors are displayed on top by default. You can change the order by clicking on the column titles.
Customize the temperaturelimits for dispatching thewarning and alert messages.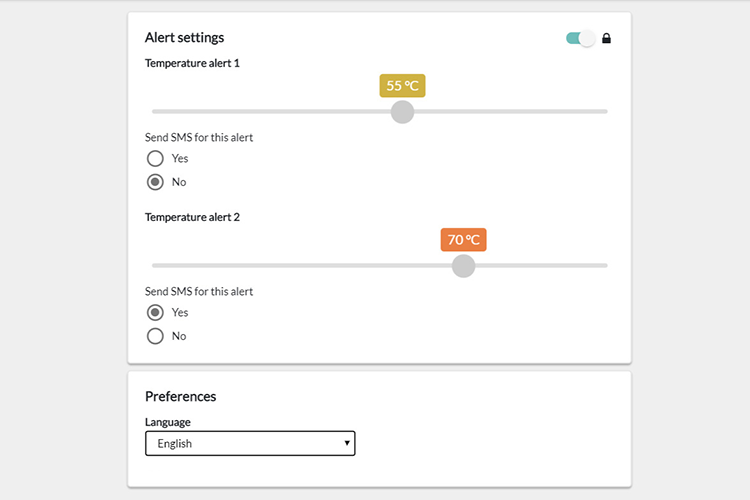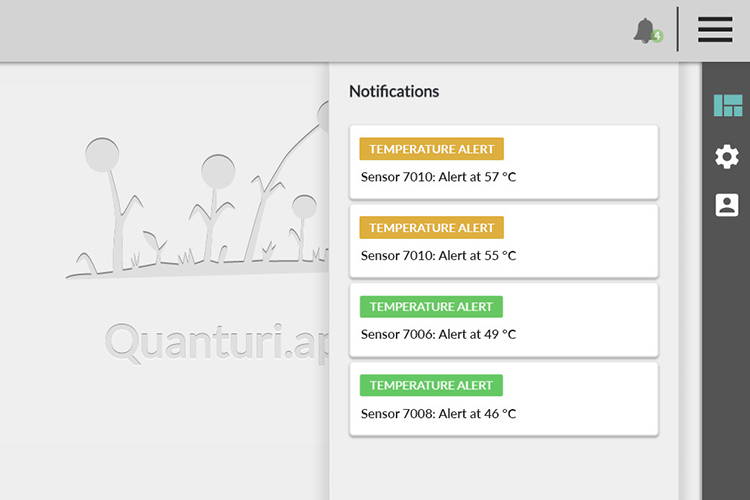 When the measured temperature reaches 58°C you will receive the first warning message. You will be warned about further temperatures after every 2°C increase.

Above 68°C, alert messages will be sent after every 1°C temperature rise.

In the HAYTECH Pro Service plan the alert levels are configurable.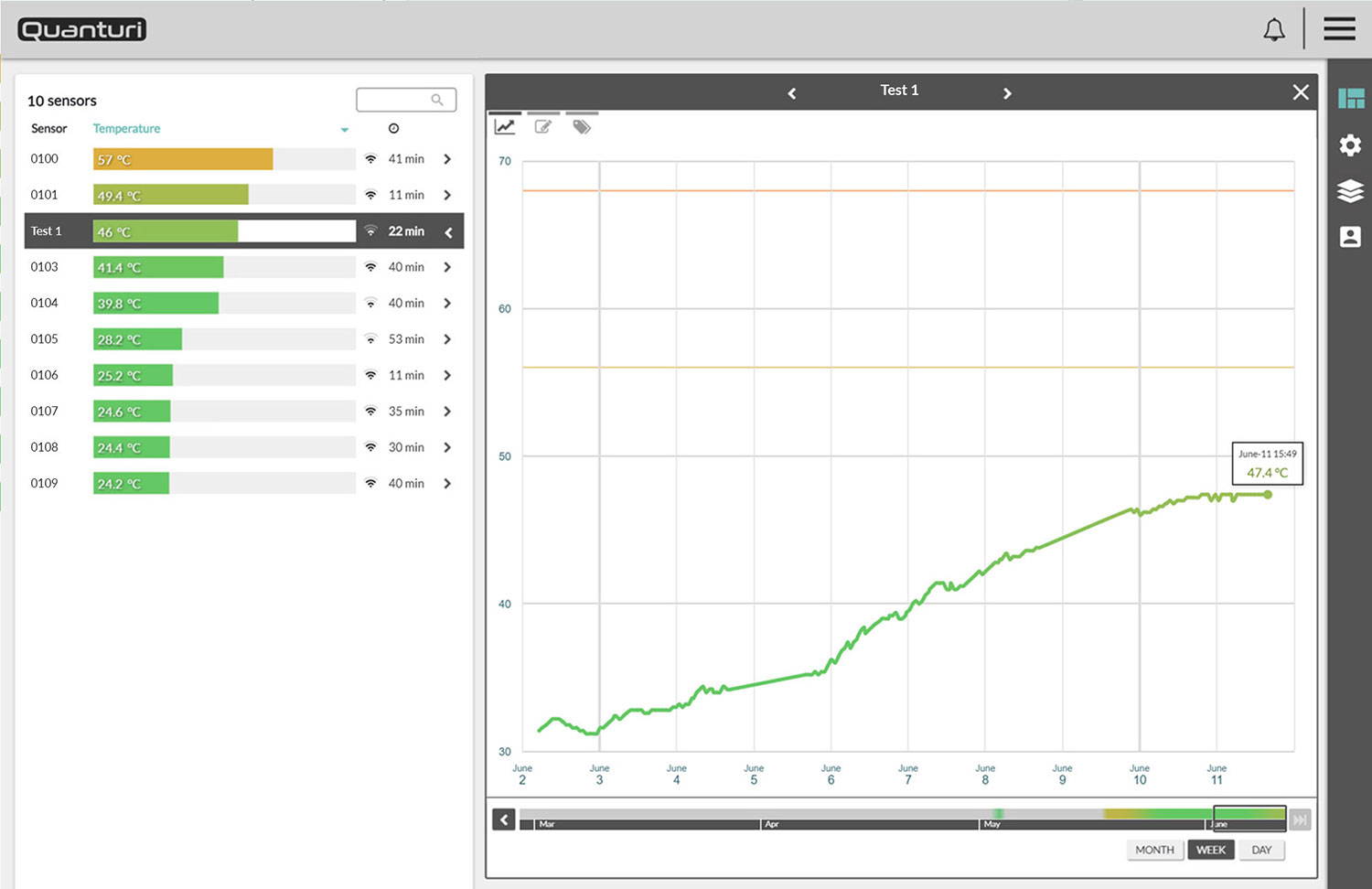 View the measurement data in a graph. It's important to know the history of the hay you Produce to regulate and proof quality. You can display the history for the time period of one day, one week or one month.
Add more phone numbers to receive alert messages. Alert message will be dispatched to the phone numbers you add. This is a huge advantage because you have multiple people who are aware of the situation and can add a layer of security in case the principal person is away from the farm.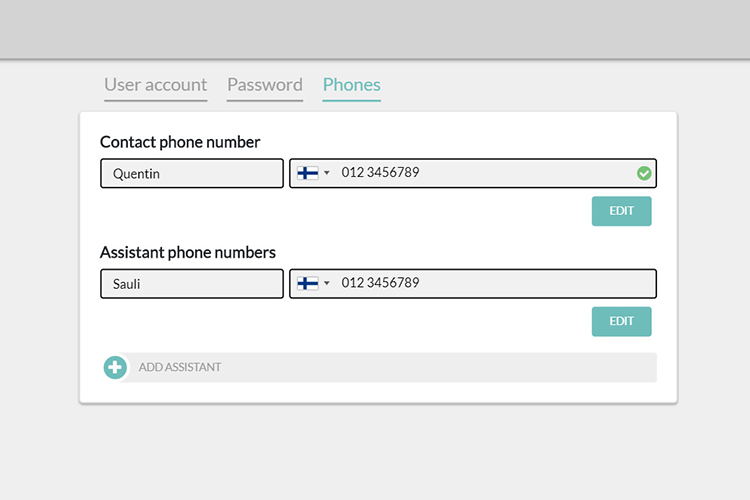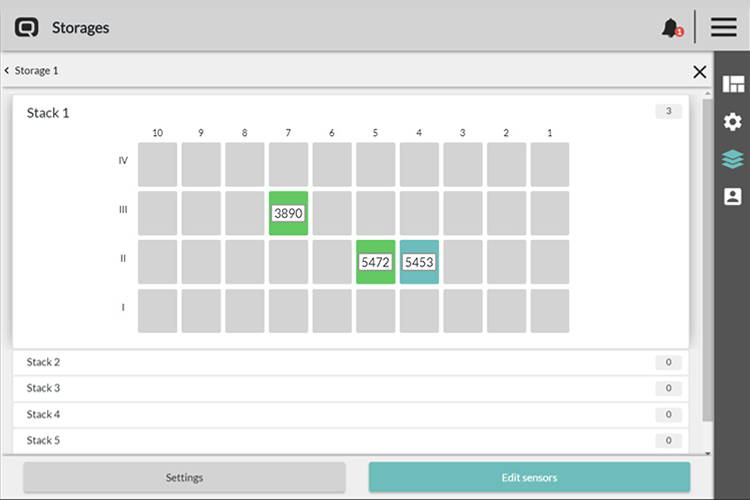 Record the sensor positions with the Storage locator while stacking the bales. If you get a heat alert, you can easily locate the overheated bale from the stack for further protective actions.
---